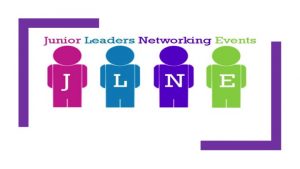 Are you interested in reaching your full potential but don't know where to start or perhaps seeking a promotion in the Civil Service?
Are you interested in learning about and from other government departments?
If the answer to any of these questions is yes then use one of your 5 learning days and come along to our next Junior Leaders Networking Event.
The Junior Leaders Networking Events (JLNE) are aimed at colleagues in grades AA – EO.  It provides colleagues with the opportunity to network with their peers in other departments, learn and hear from inspirational speakers. The Network was relaunched at the start of 2019 and has since engaged with over 200 civil servants from at least 15 different departments. Attendees rate the events as inspirational, relevant and very informative.
The testimonials from our last event in Norwich says it all:
"I just wanted to let you know that I applied for and was successful in a Deputy Team Leader role - the junior leaders session was a great catalyst for my self confidence in going for it and I hope the initiative continues." Suzanne
"The event has certainly made me think outside the box so to speak and start to look at opportunities in the Civil Service." Katie
"Several people said to me yesterday that it had changed their outlook and made them think about their futures" – Civil Service Local Lead
Leader to Leader
Join other junior and senior leaders in the last JLNE in 2019, themed Leader to Leader.
When: Tuesday 26 November 2019
Time: Arrival 10:00 to 10:30am, finishing at 2pm
Location: HM Treasury, 1 Horse Guards Road, London, SW1A 2HQ
What to expect; you will have the opportunity to participate in both sessions below:
Spot mentoring session: this is comprised of mini-mentoring conversations with senior leaders:
offer a single conversation with senior leaders to support your career development and progress
an opportunity to provide you with fresh insights, allowing you to see issues from a different angle
reconnects senior leaders with what's important for junior leaders
make new connections between senior and junior leaders
provide an opportunity to improve engagement and demonstrate the commitment of senior leaders to developing junior colleagues like yourself
Leadership Q and A session: an opportunity to hear from a panel of inspirational senior leaders and ask them questions around leadership, career development, government priorities and more.
To attend this session register for a place on Eventbrite.
These events are very popular and places are limited so book early to secure a place. If having booked a ticket you are no longer able to attend please ensure you cancel your ticket promptly so someone else may have the place.
Please note:
only book your place if you can attend on the day and have discussed attendance at this event with your line manager
registration is required and attendance for both sessions
kindly use your work email address when registering your place
tea/coffee and refreshments are not provided