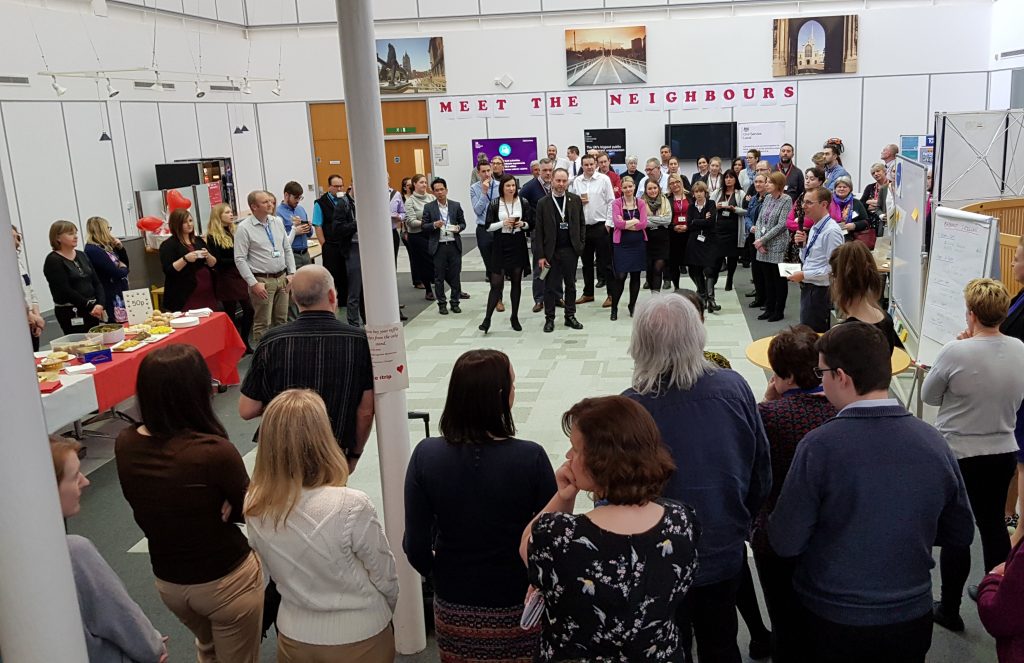 Our exciting Civil Service Connect event is coming to ONS (Office for National Statistics) in Titchfield, Hants on Friday 31st January 2020 and we would love you to join us.
What happens at CS Connect?
The event provides an opportunity for Civil Servants to build new networks and connections across the wider Civil Service. You will have the chance to find out more about other government departments in the area and build your skills and knowledge by attending learning sessions on a variety of subjects that are relevant across government. In addition, there will be spot-mentoring available and you will hear from an inspirational guest speaker.
Alongside this activity, we will also be selling cakes and coffee to raise money for a local charity. And if you're feeling up for the challenge, why not bake your own cake and enter it into our Civil Service Bake-Off competition!
Who is involved?
Participating departments and organisations include ONS, MOD, MCGA, DWP, Government Analysis Function, HMRC, Cabinet Office, CSSC and the Charity for Civil Servants.
The event supports the vision for a Brilliant Civil Service which encourages departments to be connected and innovative, promoting the Civil Service as a great place to work.
When: Friday 31 January 2020
Where: Office for National Statistics, Segensworth Road, Titchfield PO15 5RR
Time: 10.30am to  2.30pm
If you wish to attend, please secure your place by booking here .This event can count towards your 5 a year learning and development days. You will need to seek authorisation from your line manager in order to attend and any travel and subsistence expenses must be met by your home department. 
Please also be aware there is limited parking available at the venue, and so car sharing is encouraged. The nearest train station is Swanwick, about one mile from the venue, where a taxi rank is available.  Your staff ID/pass or photographic ID will be required for entrance to ONS.
We are committed to ensuring that wherever possible our events are accessible to all participants. If you have any specific requirements that would enable you to fully participate, please let us know and we will endeavour to make any reasonable adjustments.