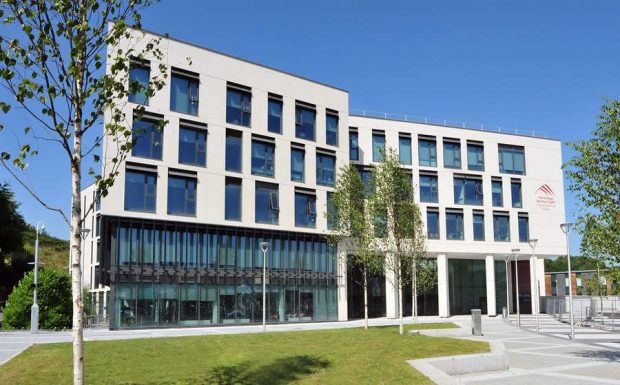 Civil Service Local Cymru Wales is bringing its Changing Horizons event to Merthyr Tydfil, Wales and there are lots of opportunities for civil servants to get involved. 
About Changing Horizons
Changing Horizons is an interactive event for up to 250 school children to find out more about work skills and the Civil Service.  The event was designed to raise the aspirations of young people in areas of reduced social mobility, and has run successfully in several locations across the UK for a number of years. 
It is an important event for Civil Service Local Cymru Wales, which contributes to the vision of A Brilliant Civil Service by supporting both our staff and citizens to build skills. It also showcases the Civil Service as a great place to work in Wales.
Event details
Changing Horizons is aimed at Year 9 pupils (age 13-14) and will take place on Monday 9 March 2020 at Merthyr Tydfil College, Merthyr Tydfil.
Timing
The event will run from 9.00 to 15.00 with volunteer posts starting from 8.00 am onwards, depending on the role.
How you can get involved
To make the event a success we need a large number of Civil Service volunteers. By volunteering, you'll be helping to inspire local young people and change their perspective of the skills they'll need to succeed. 
As civil servants, volunteering also plays a big part in our career development. It's a great opportunity to demonstrate skills that you may not get to showcase in your daily work. Roles include school guides, team leaders, greeters, reception, facilitators and stallholders.
It's a large event and teamwork will play a big part in all roles, you'll also need to communicate with other participants, students and teachers. But there are also roles that demonstrate project management, leadership, collaboration and much more.
Most roles are just for the day of the event and can count towards one of your Civil Service supported volunteering days. However, if you are able to give some more time in the lead up to the event and would like to support its organisation please do let us know. We would particularly like to hear from people with communications or media experience, or those with an interest in developing learning materials for school children, but any offer of support in advance of the event is most welcome.
Find out more
This event is suitable for all grades. Please note that you will need to seek approval from your line manager to take part in this volunteering and any travel and subsistence costs must be met by your department.
Civil Service Local are committed to ensuring that wherever possible our events are accessible to all participants. If you have any specific requirements that will enable you to fully participate, please let us know and we will endeavour to make any reasonable adjustments.
For more information about the event or any of the volunteer roles contact Catherine Isik.
Please do say in your email if there's a specific area of expertise or experience you'd like to develop through volunteering. Wherever possible we'll try and match people to their interests.