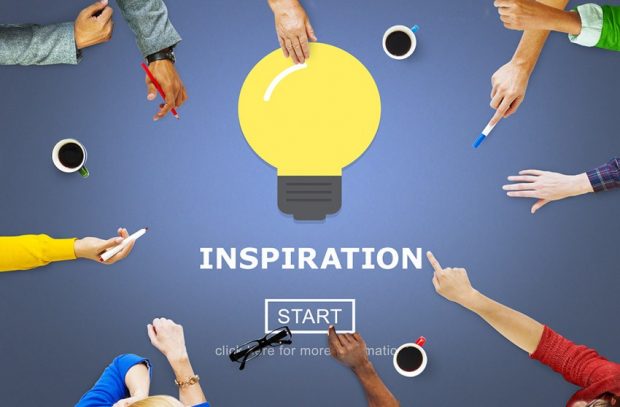 A fellow civil servant Emma Evans from DEFRA (Department for Environmental, Food & Rural Affairs) shares her personal story and a collaboration for "have a go events" in collaboration with Visual Network, Goalball UK, the Charity for Civil Servants and CSSC (Civil Service Sports Commission) and how you can get involved!
As I hit my 40s, I often found myself questioning if my perpetual refusal to go to the gym could count as resistance training. All that "inner-turmoil" was about to change when my son introduced me to the Paralympic sport of goalball.
Both of my sons are registered blind with a degenerative eye condition called Retinitis Pigmentosa. This basically means that as they get older, the retina clouds over, giving them less and less vision. The boys have however never let this hold them back. This is in part due to the role models they have around them, especially their visually-impaired grandfather, but largely due to their incredible courage and determination.
Goalball
When my youngest went to the Royal National Institute for the Blind College in Hereford, he started talking about a sport I had never heard of called goalball. I soon learnt that goalball is the only sport specifically designed for the visually-impaired where players shoot & defend their goal by tracking a ball with a bell in it whilst under blackout eyeshades. The sport was created after World War II to help the rehabilitation of injured soldiers & is now the Paralympic sport with the largest international presence.
It quickly became apparent that my youngest was actually pretty good at this unique sport and was soon representing Team GB in tournaments all over the world. Watching goalball at elite level was a complete revelation. Players entering the sports hall being guided, using canes or guide dogs were transformed on the court. The freedom that the game provided was obvious with players running around the tactile court without any fear. It soon became clear though that this was no game for those faint of heart with 1.25kg balls being hurled at up to 60mph at the opposition, who were using their bodies to defend the ball on the floor.
Fast forward 3 years, on his return home from college my youngest was keen to set up a local club. This is where I came in. A born organiser I was in my element and we set up Fen Tigers goalball club. My oldest son, who like me never exercised, also started to play and my husband became a volunteer and I also became a coach. Somehow despite my advancing years I also got roped into playing. To be honest, this is what makes this sport unique. As all players wear blackout eyeshades, sighted and visually-impaired people of all abilities and ages can play. It is truly an inclusive sport in every sense of the word.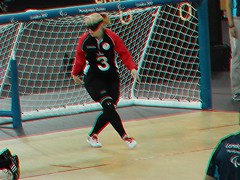 The first time I played I couldn't track the ball and had no idea where I was on the court. As time went by I learnt to listen for the bell in the ball, I learnt to listen to the voices of my team mates and also feel the court lines to orientate myself. For the first time I had a tiny insight into the world my sons live in. We now train 3 times a week and it is fair to say I am happier and healthier as a result.
Since we have started the club, we have won numerous tournaments run by Goalball UK, (the FIFA of goalball) with Tiger teams representing at all 3 levels (novice, intermediate and elite). Our proudest moment to date is winning the European Open Parasport Goalball Tournament and in a few weeks' time we are heading out to Sweden to defend our crown.
Civil Service Visual Network
The pride & joy I have watching my boys competing and playing alongside them on court is immeasurable. This sport has delivered us as a family a new passion, a way to keep fit and a full time hobby. It really is true that goalball is sports best kept secret.
In 2019 I became a member of the Civil Service Visual network and engaged with its' founder to see what opportunities there are to encourage participation in this amazing sport. Since this time, a real partnership has started to develop with the Visual Network, Goalball UK, the Charity for Civil Servants and CSSC. I am genuinely excited that we are holding some 'have-a-go' events in London in the spring with an aim to roll out across the UK. With this being a Paralympic year and the Civil Service Year of Inclusion what better way to get active than to get involved as a player or volunteer?
If you would like to find out more about goalball or join the CS Visual Network, please contact us
Want to get involved with a Goalball Taster event, please click CSSC here