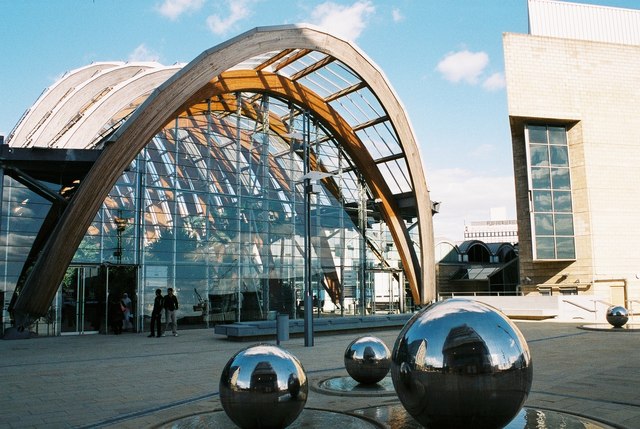 Would you like to engage with other civil servants, listen to thought-provoking sessions and meet inspiring people sharing their experiences, knowledge and expertise? If so, why not join us on Tuesday 8 December at our virtual CS Connect event.
What is CS Connect?
CS Connect is a fantastic opportunity for you to share and exchange ideas, network with colleagues from across grades and departments, ask questions and hopefully develop new skills.
Working in partnership with colleagues from the Home Office in Sheffield we have designed an event to give you an understanding of Civil Service departments who are represented in Yorkshire and the Humber. The event offers engaging and interactive sessions, led by speakers from across government.  There will also be a keynote address and an opportunity to hear from senior leaders based in Yorkshire and the Humber, who will be talking about their experiences, sharing knowledge and taking questions. We will offer a variety of different learning activities, related to the themes of the Shaping our Future Together reform agenda. This will include workshops aimed at all grades and opportunity for virtual networking.
Be inspired
There are a number of sessions for you to choose from. You may for example want to find out how to build a policy career outside of London from the Department for Education; hear from the Home Office about how they are driving cultural change across their organisation, or perhaps you have an interest in finding out more about how Civil Service organisations can provide support to you. Hopefully there is a session for you, please take a look at the event timetable below.
9am to 10:30am Great people
You will hear from the following senior leaders who are based in Yorkshire and the Humber.
Ian Martin, Deputy Director, Home Office
Gillian Hillier, Director, Department for Education and Head of Place Director for Yorkshire and the Humber
Angela MacDonald, Deputy CEO and Second Permanent Secretary, HM Revenue and Customs
This session provides a fantastic opportunity to hear more about the event, hints and tips for building your career and the ambitions that senior leaders have for Yorkshire and the Humber.
New ideas
There are a number of sessions for you to join that provide the opportunity to hear about some of the great work which departments are doing. When you register you will need to select one session from each of the time slots below to build your own personalised agenda.
11am to midday
Session 1A - Find out more about the work of the Home Office Community Sponsorship Team around collaborative working with stakeholders.
Session 1B - Join the Government Property Agency to hear about smarter working and developing productive and creative workplaces for the future.
Session 1C - Hear from the Legal Aid Agency how they have collaborated with other agencies within the Ministry of Justice to build capability and further skills development.
12:30pm to 1:30pm
Session 2A - Find out more about the work that HMRC Digital Ambassadors have done throughout the Covid crisis.
Session 2B - Hear from The Charity for Civil Servants about their support they offer both offline and online during these testing times.
Session 2C - Join the Civil Service Sports Council (CSSC) to hear about the benefits, discounts, wellbeing and opportunities available to civil servants through membership of CSSC.
1:45pm to 2:45pm
Session 3A - Hear from the Department for Education about building a policy career outside of London.
Session 3B - Join the Home Office for the Legal Eagles unlocking potential through legal career pathways session.
Session 3C - This storytelling session will showcase how the Home Office Immigration Enforcement's Leadership Strategy Team developed a virtual staff engagement campaign.
2:45pm to 3:00pm Closing address
Phillippa Russell, Family and Human Rights Unit Head of Transformation and Excellence at the Home Office will lead this session and invite you to share your thoughts on the day and how you can shape what happens in future events.
When is CS Connect taking place?
Tuesday 8 December 2020
How do I register and build my personalised agenda?
This event is open to all civil servants to join. To secure your place at this online event and build your own personalised programme, please register here via Eventbrite. You must register using a valid work email address. 
Please note that you must be be able to access YouTube and Microsoft Teams via the App or browser to join this online event. If you are unable to access these systems on your work device you may wish to join using a personal device. All joining instructions will be circulated to attendees at least 2 days before the event.
You must have your line manager's approval to attend and this may count towards your 5 a year learning and development days.