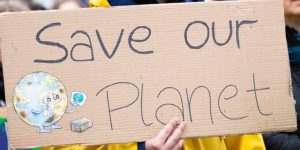 The East, South East and London (ESEL) cross-departmental Environmental Network was first convened in late 2020 and has exciting plans to share knowledge and learning around the subject, and help to drive forward changes to help civil servants make a difference on climate change and our environment.
You are invited to join their new event on Thursday 25 March.
The event, aimed at civil servants within the region, will give an overview of the Network, it's membership and it's plans, including an opportunity for you to get involved. It will also offer practical advice on how you can reduce your own carbon footprint when working from home, as many of us are during the pandemic. There will also be the chance for you to ask questions of your own.
The network is a partner of Civil Service Local, and features members from the Department for Work and Pensions, Food Standards Agency, Her Majesty's Revenue and Customs, Ministry of Justice,  Home Office, Ministry of Defence, Department for Education, Cabinet Office and many more.
There has never been a more important time to get involved in the environmental agenda, and your attendance at this event will enable you to:
be inspired by hearing about the work across Civil Service departments in East, South East and London

be at the forefront of change in an area that will only increasingly become a part of our roles and daily lives

learn more about environmental topics and how to manage your impact; can you get involved in the network?
 How do I get involved?
      When - Thursday 25 March 2021
      Time - 11:30 am to 1:00 pm 
      Where - Online MS teams
Please register using your departmental email address and ensure you have permission from your line manager to attend. We will then send you a link to join the event.
The event will be hosted via Microsoft Teams. Please note that you must be able to access Microsoft Teams via the App or browser to join this online event. If you are unable to access this system on your work device you may wish to join using a personal device.