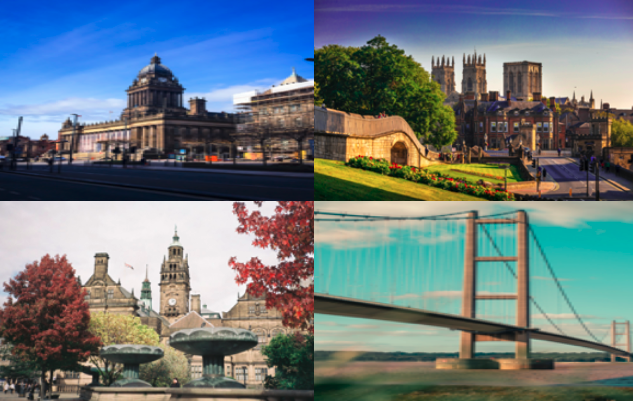 As the Head of Place Director for Yorkshire and the Humber I would like to invite you to our Senior Leadership Event.
The Civil Service in Yorkshire and the Humber is home to a rich mix of departments and agencies, all of whom deliver vital public services to people here and across the UK.  There are exciting plans to increase the range of professions and opportunities in Yorkshire and the Humber and I have been working with my colleagues in CS Local to bring you this event to tell you more about these. The event will provide engaging and interactive sessions, led by speakers representing a range of government departments and professions. You will also have the opportunity to contribute to discussions about how we can support talent and career development here.
The event will include:
Gillian Hillier, Head of Place Director for Yorkshire and the Humber and Director for the Careers and Further Education Directorate at the Department for Education;

Alex Chisholm, Chief Operating Officer for the Civil Service and Permanent Secretary, Cabinet Office;

Angela MacDonald, Permanent Secretary Champion for CS Local North East Yorkshire and the Humber and Second Permanent Secretary for HM Revenue and Customs;

Kate Josephs, Chief Executive, Sheffield City Council, who will talk about her leadership journey across the public sector and reflections on working with external partners;

Places for Growth, this session will explain more about the government's programme to move more civil service roles and public bodies into the regions and the potential impact this may have on future opportunities in places such as Yorkshire and the Humber;

Careers Without Barriers, this session will look at how the places where we work have an influence on our careers and examine future ways of working;

Members of the local Senior Civil Service (SCS) will lead a session on their profession, including Analysis, Commercial, Digital, Finance, Policy and Project Delivery;

SCS members will facilitate conversations about career and talent development to identify good practice, barriers and potential actions we can take forward.
When is the Our Yorkshire and the Humber Leadership event taking place?
Date: Tuesday 22 June 2021
Time: 1:00 pm to 4:30 pm
Who is the event for and how do I register?
This event is open to all civil servants at G7 or equivalent and above. To secure your place at this online event, please register via Eventbrite . Please register using your civil service work email address. 
Please note that you must be able to access Microsoft Teams to join this online event. If you are unable to access Teams on your work device you may wish to join using a personal device.  All joining instructions including a timed agenda will be circulated to attendees the day before the event.
For questions about the event please contact cslocalneyh@cabinetoffice.gov.uk.