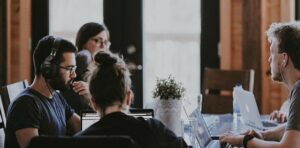 As a society we need to be better at talking about fatherhood, masculinity, mental health, and the many issues facing men in the 21st century.  The South West and Wales Men's Network will be launched on 14 July to celebrate men's positive contributions to society, not only as civil servants but as fathers, sons, uncles and friends.  We would really like you to get involved.
Did you know?
men account for three-quarters of all suicides in England and Wales – this figure has remained the same since the mid-1990s

between the ages of 16 and 60, men in the UK are 32% less likely to consult their doctor than women

40% of men will not talk to anyone about their mental health?

in 2020 67% of men were classed as overweight or obese, a significant factor which contributesto the severity of Covid 19 symptoms.  
Inclusivity
The network is open to everyone; men, women, non-binary and transgender.  We will be working in close partnership with the South West and Wales Women's Network in our shared mission of gender equality and several joint projects.
A great opportunity
The Men's Network is a great opportunity to meet colleagues across different departments, share good practice through guest speakers and play an active role on some of the network projects.
If you are interested in becoming a member of the network join us at the virtual launch to discuss our mission and action plan, and how you could get involved.
Please click here to book your ticket today on Eventbrite, and join us on Microsoft Teams on:
14 July 2021 from 10:00 am until 11:00 am.
We look forward to meeting you on the 14 July, and working with you to recognise and celebrate the incredible contribution that men make to our society – and make sure that they are not alone to suffer in silence.
Co-Chairs
Mike Warner, Senior External Affairs Manager, Driver & Vehicle Standards Agency
Gareth Dawe, Service Delivery Leader, HM Revenue & Customs