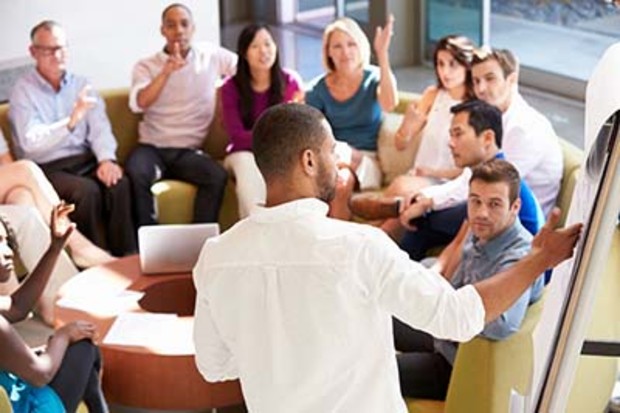 Are you enthusiastic, energetic and a good communicator. 
Then this may be the role for you.
 Facilitator/coaches for our Future Leaders Academy Online (FLAO) are required in all our CS Local areas:
Cymru Wales
East South East and London
Midlands
North East
Yorkshire and the Humber
North West
Northern Ireland
Scotland
South West
What is the Future Leaders Academy Online (FLAO)?
The FLAO is a cross-departmental leadership development programme. It  provides civil servants with the opportunity to develop and strengthen their leadership capabilities.
How is the FLAO different from existing departmental development programmes?
FLAO is open to the whole of the UK Civil Service. This enables participants to develop skills that can be transferred between departments/agencies and establish networks which facilitate working together and encourage the sharing of good practice.
Who is the FLAO for?
The FLAO is aimed at building the leadership capabilities of administrative assistants (AA/AO) and executive officers (EO), or equivalent, with an aspiration to become a future senior leader.
What does being an FLAO facilitator/project coach involve?
This is a fantastic opportunity for your own development whilst you assist in the development of fellow civil servants. The facilitator/coach role is one of the most important during the initial stage of the FLAO.
Your role will be to lead and guide an assigned group of between 6 and 8 people, (administrative assistants (AA/AO) and executive officers (EO), or equivalent) through a series of activities especially designed to develop their skills and capability beginning 3 November 2021, one day per week for 6 weeks, time will also be necessary for preparation.
Thereafter, you will continue to provide support and coaching to your group for the subsequent 9 months on a more ad hoc basis until the completion of their assigned project. (subject to your continuing availability)
Will you receive any learning ?
We will provide you with mandatory learning  to support your role beginning mid October.
What skills do you need to be a facilitator/coach?
Essential Criteria 
Excellent communication skills

Strong interpersonal skills

Good time management skills
Desirable Criteria 
Facilitation experience

Knowledge of coaching practices

Understanding of project management principles

Experience in a learning environment (delivering/designing)
Applications are welcome from any grade who meet some but not all requirements listed, as support will be provided.
This is a fantastic opportunity to develop your facilitation or coaching skills to be combined with your current job role.  You are  required to discuss with you line manager the developmental need(s) that your participation in the Future Leaders' Academy will meet.
 How do I apply ?
Please use this link to Smart survey where possible to apply as this will lead you through the application process, if you are unable to access Smart survey or have any questions about the role, please email the team for your area and they will issue more information.
Who will fund my placement?
Home departments will need to meet salary and expense costs during the placement.  Line Managers permission must be obtained before expressing interest in this opportunity.
Who will be my Line Manager?
The post holder will retain their current line management and the CS Local locality will agree and report on a development objective for this work.
Closing date for applications is 16 September 2021