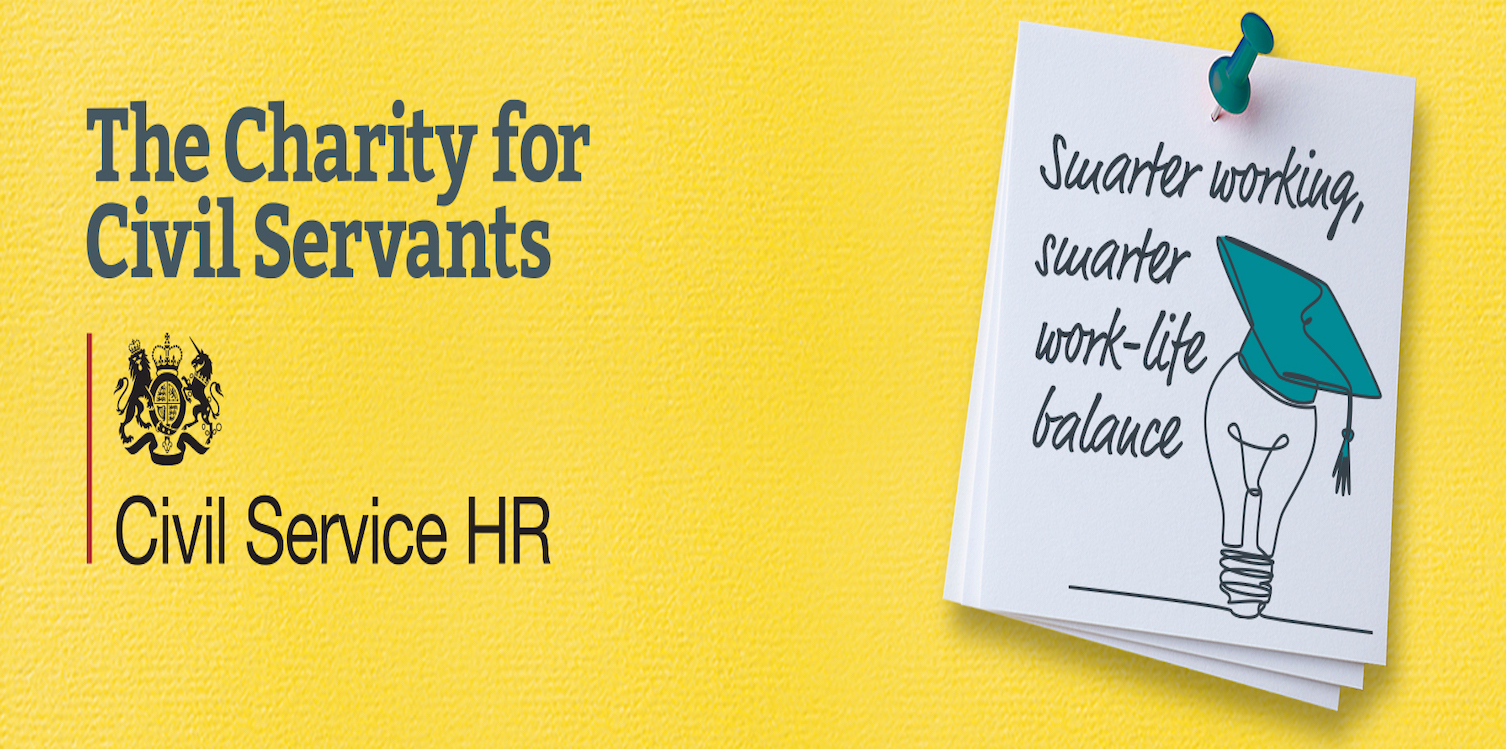 Smarter working helps us to focus on making the right decisions for where, when and how we work. It helps us to optimise technology and the best uses of our workplaces and spaces. By working smartly, we can appreciate a better work-life balance to support our own health and well being.
If you would like to learn more about Smarter Working, colleagues from Civil Service HR and The Charity For Civil Servants are running short informative sessions where they will share tools, tips and advice to help you work smarter.
When are these sessions taking place?
There are two dates to choose from:
Tuesday 7 September 11:00 am to 11:45 am
Sign up via Eventbrite
Thursday 9 September 2:00 pm to 2:45 pm
Sign up via Eventbrite
You must register using your Civil Service email address and ensure you have permission from your line manager to attend. We will send you the Microsoft Teams link prior to the event.