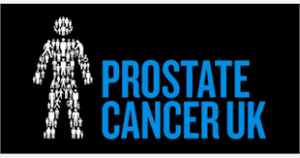 Civil Service Local: East, South-East and London (ESEL) invite you to our online event where we discuss all concerns and matters relating to prostate cancer.
In this short but powerful event, we explain the signs and symptoms of prostate cancer and discuss how men can speak with their doctors about potential screening. We will also talk about the ways men can lower their risk of developing prostate cancer.
Our speaker, Tony Collier BEM, is an ambassador, awareness speaker and fundraiser for Prostate Cancer UK. He will tell us his story of how he went from training for one of the world's toughest ultra-marathons to terminally ill in just 36 hours and the impact that his diagnosis had on his and his family's lives! Tony will also tell us everything that we need to know to help men be proactive about their prostate health and get diagnosed early when prostate cancer can still be cured and there are much better outcomes.
The talk is aimed at anyone who is, or knows, a man aged 45 or over so please do join us; it is only 30 minutes out of your day, but it may make a massive difference to you or someone that you are close to.
When is this event taking place?
Date
13 October 2021
Time
11 am to 11:30 am
How do I register to attend?
This online event is open to all Civil Servants.
To book your place please register via this eventbrite link.
You must register using your Civil Service work email address and ensure you have permission from your line manager to attend.
The event will be hosted on Microsoft Teams. The Teams link to join will be sent to you before the event. If you are unable to access Microsoft Teams on a work device, you may wish to join using a personal device.