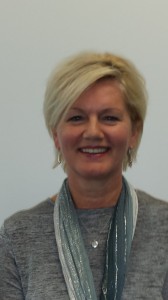 I have just completed a fantastic week as a facilitator at a Civil Service Local Learning Development Academy in Newcastle. This was a really invigorating experience, allowing me to work with some great people from across other government departments. Let me tell you a little bit about it.
The aim of the Academy was to provide opportunities for staff to develop personal and collective skills in support of the Civil Service Reform and Capability plans. It provided the opportunity to work collectively with civil servants from other government departments and was a mix of self-awareness, personal development and ideas production with the delegates working together to identify and 'pitch' a project to a 'Dragons Den' style panel of senior civil servants.
My role was to facilitate a 'family 'group of 8 delegates, all strangers, over the 4 days and evenings, yes evening as well! This was a real test of my facilitation skills and I discovered the greatest strengths required were energy, humour and constant supply of coffee. In addition I was asked to give a whole academy group presentation, which I did on feedback, by role playing positive and negative feedback experiences. I also planned and delivered an evening development session, which I did using the 'PROVE' model to sell some must have items. This certainly showed how creative a group of civil servants could be.
I have some great memories of the week and I will be able to share some of what I have learned to help with my own team's development. The Dragon's Den and key speakers were inspirational as was working with some very talented people. I am so pleased I volunteered for this experience. It was hard work in the sense that I had to keep the energy going over jammed packed days and evenings, but I got so much out of it both personally and professionally. I will now be supporting the group as a coach / mentor to help them deliver a cross departmental project, which is an exciting prospect that I'm looking forward to.