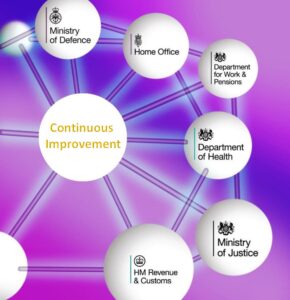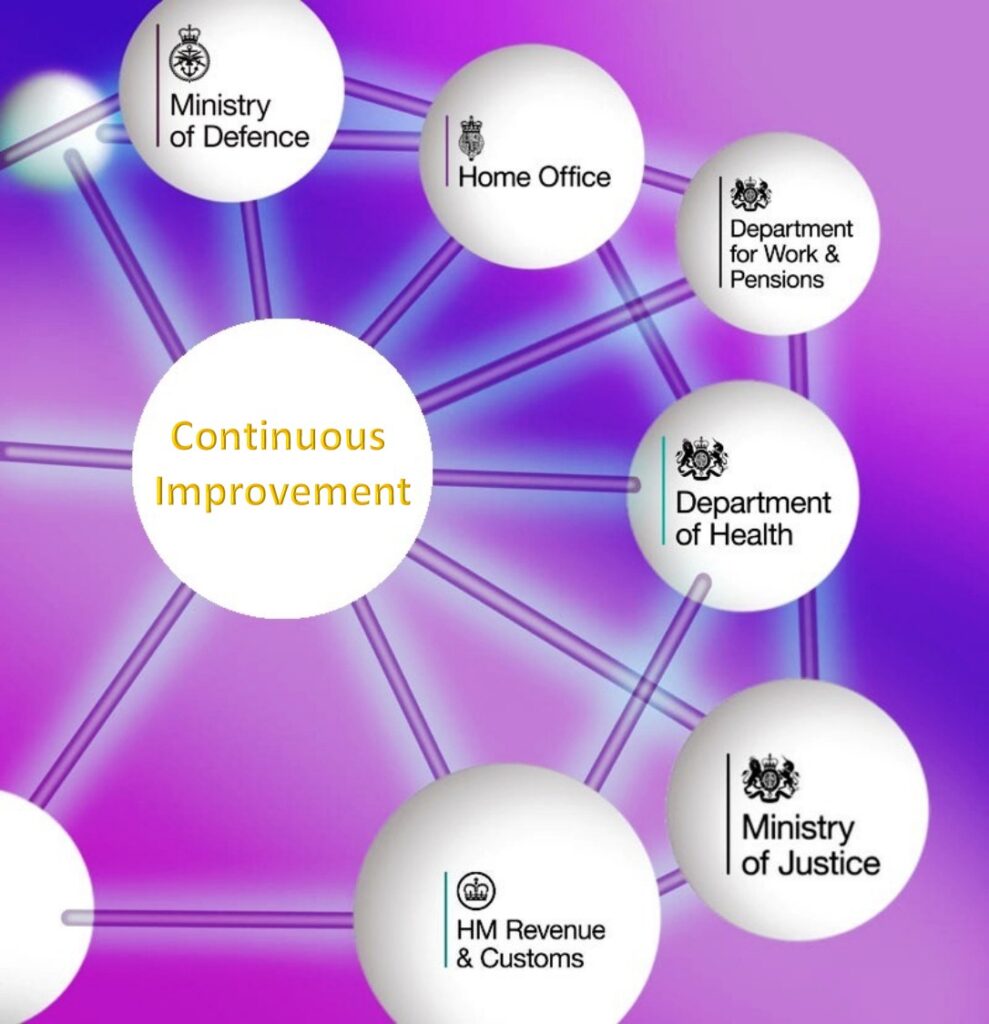 The North East Continuous Improvement (CI) network, formed in 2014, is well-established now and we regularly welcome new members. This is great news as, whether your department calls this work Lean, Pace Setter or Smarter Working, it all amounts to the same thing – finding ways to work better by cutting out waste and duplication.
The group visits as many departments as possible to see how they are using CI tools and techniques, and our most recent meeting was held at the Valuation Office in Durham.
The Valuation Office Agency (VOA) provides valuations and property advice to government, to support taxation and benefits. It is an executive agency, sponsored by HM Revenue and Customs. The Agency began its CI journey around 10 months ago and has seen enormous benefits in that time.
We visited an operations team, and were shown how they effectively used a performance board to manage their work in real time, using visual management. Since the introduction of the performance board, the manager told us that over time, there have been increases in productivity, and staff are more involved with their work.
We were also invited to the daily management team meeting, where managers review team performance across the site, address issues and plan delivery across the site. Viewing site performance in this way avoids a 'silo mentality' and ensures everyone is working to the same goal. Management is also working hard to increase the skill set of all staff to enable more flexible working.
Team Leader Jill Yates then spoke to the group about her experience of CI. Jill observed that, initially, it was difficult to get to grips with CI ways of working, particularly with terminology and making visual management work for her team. However, after an initial bedding-in period, she feels much more confident managing the work because the quality of the Management Information at team level has improved, and the team is more involved in performance discussions.
All in all it was a very interesting visit, which demonstrated how effective CI tools and techniques can be.
Thanks go to Stephen Batty, Jill Yates, Ricky Gardiner and Peter Ferry for hosting a very informative meeting.
If you are interested in joining the Continuous Improvement Network please contact me