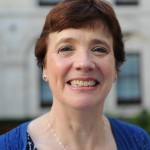 Civil Service Local is a cross departmental initiative, part of Civil Service Resourcing and working closely with the Cabinet Office, that develops significant local influence over the delivery and effectiveness of the reform agenda.
I lead a team of 13 staff based in 8 locations around the country and our challenge is to identify, develop and deliver practical solutions that offer:
improved value for money
better opportunities for staff and
more efficient services to the public
Our work is guided by this challenge and that of the Civil Service Reform Plan.
Through these blog pages my team will be introducing themselves, the many volunteer helpers and secondees who work with us, our programmes and the success stories of ordinary civil servants from across the country. I hope you will enjoy reading about us and then getting involved with what we are doing in a place near where you live or work.
Leo Castledine