I had previous experience of working as part of a group in a prison, so I was given the opportunity to lead the Going Forward Project in Kirkham prison.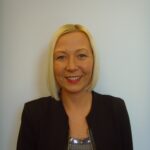 My aim was to mentor a group of employees from 5 different government departments to help offenders to integrate back into society and the work place environment. We focused on what we considered to be the essential skills required, and we aimed to keep the sessions fun, innovative and engaging.
Although the prison system was not new to me as I had worked in a closed prison environment at HM Prison Hindley, Kirkham was completely different with its open gate structure. I struggled at first to stop myself from going around locking doors!
That wasn't the only challenge I faced. I had never lead on a project before, so establishing working relationships with my project team and the offenders - the lads - required strong organisation and communication skills and led to a few moments of madness!
I thoroughly enjoyed watching the increasing confidence of the team members and the lads as they achieved any task set by pushing themselves out of their comfort zones, challenging ideas, discussing choices, and sharing experiences. We also ate a lot of chocolate along the way!

Mandy Morris
Our various methods of training included role play, Judge and Jury, true or false, Pictionary, bingo, and the use of outside influences for money management advice and new business initiatives.
We successfully engaged with a grand total of 16 lads. We lost a few due to release or other activities but in the main we kept our posse together.
We asked the lads to summarise what they had learned in our sessions in whichever format they felt the most comfortable. It was very rewarding to see them independently using flip charts to record their ideas and then presenting them back to us.
While the prison service is already doing a fantastic job preparing the men for release, because we work in the outside world and are in touch with the current job market we could ascertain the opportunities available.
I came away from this project with a great sense of satisfaction that we had achieved our objectives and made a real difference to the lads. We had lots of laughter, some tears, but most of all we all learned something new.
I feel that if one of our group completes a CV, has an interview, gets a job or has the confidence to start their own business, then we will have accomplished our goal.