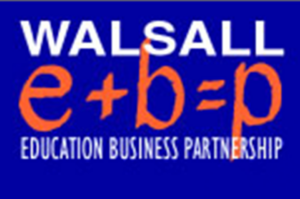 In partnership with Walsall Education Business Partnership and other organisations, we have a vast array of volunteering opportunities in local schools for you to experience.
Available in both primary and secondary schools the opportunities range from helping pupils understand about money, helping them practice their interview skills to taking part in the ever popular Me, My Future, My Job days.
Feedback from volunteers is always excellent and they always enjoy the experience so, if this is something you have been considering, why not give it a go!
A list of opportunities is listed below. To find out more about each one please click on the link.
Shire Oaks Practice Interview days 17 & 18 June
Old Church Primary in Wednesbury - Me My Future My Job - 8 to 23 June 2015
Kings Hill Primary in Darlaston - Me My Future My Job - 29 June to 13 July 2015
Pool Hayes School, Walsall - Dragons Den 29 June
Elmore Green Primary in Bloxwich - Get Inspired - 30 June to 15 July 2015
Whitehall Infants School - Ready for Business Day - 3 July 2015
Joseph Leckie Academy, Walsall, Practice Interviews 6 & 7 July
Chase Terrace School, Cannock Charity Fundraising event 8 & 9 July
Chase View Primary School, Rugeley, Dragon's Den Challenge, 10 July
Practice Interviews, Archbishop Ilsley School, Birmingham 14 July