This is the latest of the Discovery Sessions organised by Civil Service Local and the Cabinet Office. Simon James, Deputy Director of the Elections Division in the Cabinet Office will take you through the Civil Service story and describe what made the Civil Service the way it is. Simon will draw on a few key stories in the progress of the Civil Service that has shaped our values and character as we perform our role at the heart of the British state.
When:             Friday 24 July
Where:            Room BP2313 Benton Park View, Longbenton,
                         Newcastle upon Tyne
Time:               11:00 am to 12:00 pm
About Simon: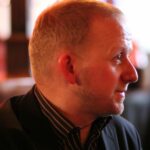 Simon's various roles have taken him from policy, on issues ranging from human rights to data protection; to corporate roles, including resource management in a major IT transformation programme; and to delivery, including the establishment of the Independent Parliamentary Standards Agency. He is now responsible for policy on elections, where his current challenges include helping deliver the Government's EU Referendum Bill.
To reserve your place please email Richard Armstrong