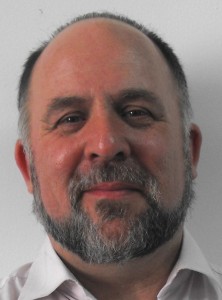 I have just published a blog post written by a dedicated volunteer from HM Treasury which I think is worth your while to read. Aleem has been working as a volunteer with Crisis at Christmas for over 17 years. He is enthusiastic about their mission to deliver life-changing services and campaign for change.
Earlier this year Aleem read of the work that Richard Hill, winner Civil Service Award for Volunteering , had been doing with our team in the South West & Wales and in the West Midlands with Crisis and other homeless charities. Richard has set himself a personal challenge to get 1000 civil servants directly involved in volunteering. Aleem was inspired to help Richard achieve that target and joined me in a visit with Barnaby Tasker, a Crisis Training Executive working in the East End of London. My team had been able to help Crisis with volunteers for a workshop to help their clients prepare for a following job fair. They run these fairs several times a year and attract major employers to the events.
Barnaby explained their need for continuing numbers of volunteers to help their clients through coaching and job interviewing practice. This helps to build confidence and the ability to communicate well in interviews.
Aleem has been enthusiastically recruiting volunteers from within HM Treasury and now has more than enough for the next few Crisis events in October and November - more are needed for future events.
The volunteers at the earlier events which have included SCS and admin grades, expressed how much they had enjoyed the day, what they had learned about homelessness and the people they had met. Later I was told that 35% had achieved a job placement following the event - not a bad achievement.
As I have written before, I am keen to get cross-departmental teams working together where possible and if HM Treasury, one of the smaller departments, can find over 25 volunteers in such a short time, I'm sure we can find many more to contribute to the well-being of people in our City (and achieve Richard's ambition).
If you are interested, Aleem will be maintaining a database of potential volunteers for future opportunities with the homeless, with Crisis and other charities. If you email Civil Service Local with your details, availability and any specific areas of interest we will contact you when opportunities arise.
I have also been able to find a number of opportunities for teams who want to volunteer together, possibly as a team building exercise. Please contact me if you are interested in team rather than individual volunteering. In the near future I will also give details of opportunities to work in schools to raise the aspirations of school students.
Richard Hill is currently leading 'train the trainer' events in different part of the country. If you are able then travel to them. I would like to bring one to the London area but need help finding accommodation. If you have a room available in October, November or early December that will suit a workshop for 20 - 30 civil servants to learn how to help the homeless and others get back to employment please give me a call (07775404009) or email.