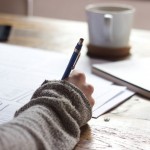 We are looking for volunteers to share their skills and knowledge in a cross-departmental competency surgery, giving 1:1 advice to other civil servants.
We are looking for Grade 6 to Executive Officers with sifting experience to volunteer their time to help other civil servants writing competency examples for job applications, potentially on Friday April 22 (08:30-16:15) in 1 Horse Guards Road/100 Parliament Street, London.
A pre-meet (via teleconference) to share materials will be mandatory before taking part in the event.
Helping to develop others is a rewarding experience and we welcome experienced sifters from across the Civil Service to take part in this event.
Reasons to get involved
An opportunity to brush up on your skills and learn new ones;
To help fellow civil servants looking for promotion or a change of job;
To use one of your 5 a year learning days;
To network with others and meet colleagues from other departments.
If you can help please contact us telling us:
your grade;
your department;
your sifting experience;
other relevant information.
Details of how you can attend the surgery will be published here shortly.