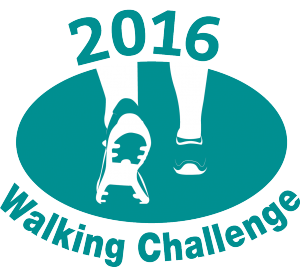 The Walking Challenge is back! Whether you want to lift your mood, shape up for summer, get more fresh air or even compete against your colleagues, it's all possible if you accept the Challenge from The Charity for Civil Servants to walk 10,000 steps a day for 50 days.
Participants in last year's walk raised an incredible £34,000 between them and many reported that their morale was boosted as a result of the huge health benefits. Walkers were fitter, more energetic, less stressed and enjoyed the camaraderie of taking part; in fact an incredible 86% said the Challenge had a positive effect on their lives and 63% said they intended to keep up the step count.
This year's Walking Challenge runs from 9 May to 27 June – it's the perfect way to support the fantastic work of our occupational charity – The Charity for Civil Servants - and to walk your way to a new, healthier you at the same time!
Don't worry if you can't do 10,000 steps a day. Why not #UpYourAverage – whatever your current step count, just walk more – and see how much better you feel in 50 days time!
And if you'd like to raise money via sponsorship, it all goes to helping colleagues like Claire, who turned to the Charity for help in her time of need. By joining the Challenge you can help make a real difference to countless people in need and get fit at the same time!