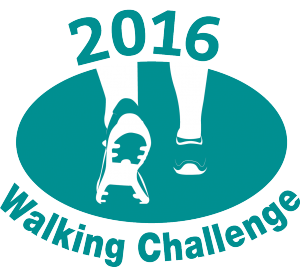 Advice from the World Health Organisation states that walking 10,000 steps a day will significantly improve your all-round health. And not just your physical health, but also your mental wellbeing. 
So by joining The Charity for Civil Servants' Walking Challenge 2016 you can get your mind and body ready for summer, walk your way to a new, healthier you and raise money to support its work at the same time.  
The walking begins next week and runs from 9 May to 27 June. And if you don't think you can walk 10,000 steps a day, don't worry, it's all about being aware of how much you walk and aiming to #UpYourAverage. There's plenty of fun advice, tips and motivational tools to help you track your progress on the Charity's dedicated Walking Challenge portal: there's still plenty of time to sign up either on your own or as a team!   
One of the reasons we're supporting The Walking Challenge is because it raises a lot of money to help civil servants in need, and also gets us healthy! So do join today!