The CS Local North East, Yorkshire and the Humber Continuous Improvement Networks recently held a Development Day where delegates identified topics that they would like to find out more about.  The network is developing a programme of Discovery Sessions based on these and the first session will be about Operational Excellence, delivered by HM Passport Office Continuous Improvement Team.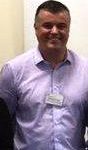 Overview
It was clear at the development day that people were keen to find out more about operational excellence, in particular how we can achieve change starting at the top and driving through the 5 steps to engage teams.
Operational Excellence is not an additional programme or another initiative to implement.  It is a new way of thinking that creates the capability to consistently deliver ideal results to stakeholders.
Who's it for?
All senior and middle managers who want to know how to engage their staff using Operational Excellence and to find out how the passport office does it.
Where and When?
Tuesday 5 July 14:00 to 16:00
BP2313, Benton Park View, Newcastle Upon Tyne.
To request a place email Anne Hunter.