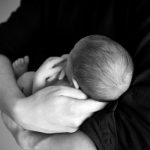 Carers' Week 2016 runs from 6- 12 June. The theme for this year's Carers' Week is 'Carer Friendly Communities' – places where carers feel supported as they look after their family or friends, and where they feel recognised as individuals with needs of their own. 
The best way to start building a Carer Friendly Community is to get a Carer's Assessment from your local council. So if you are a carer, or know someone who is, encourage them to take this step. 
The Charity for Civil Servants also has advice, support and information for carers, many of whom may experience tensions in relationships with family and friends due to their caring responsibilities. If you want to speak to someone about this, the Charity has a partnership with Relate and can offer access to Live Chat and Relationship counselling. 
For further information about the Charity, take a look at their website, or for confidential help and advice call freephone 0800 056 2424.