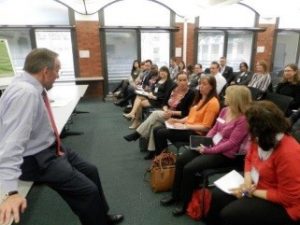 Delegates, Families, Dragons, Coaches and Other Creatures?
Done or seen something amazing this year? Well,  I have just had the privilege to watch a disparate group of junior grade Civil Servants come together and produce tangible outcomes that even the CEO of the Civil Service felt were making a difference. Yes they got to present their ideas and discuss them with John Manzoni, how cool is that!
You can pick your friends but you can't pick your family
Imagine bringing together 45 grade AA to EO civil servants, from across all departments in the East Midlands, mixing them up with complete strangers into groups of 7 or 8, giving them a new family name after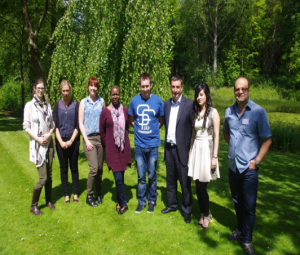 famous people from the region, then telling them that within one day shy of a working week they will have bonded, learnt to present, come up with an idea and pitched this idea to six senior civil servants. And it wouldn't end there because for the next 359 days they would work together with a coach, they'd only just met and a dragon, who showed interest in them, to deliver their idea. Which insane person or group of people came up with this programme?  Civil Service Local of course and this has been a reality for the delegates of the 2015 East Midlands Academy.  Since May 2015 they have worked tirelessly, in addition to their day jobs, to deliver successful projects.Yes, some have been lost along the way, some dragons have flown away, some coaches have departed for new destinations, but personal resilience has prevailed and even the most depleted families have managed to be successful.
The Projects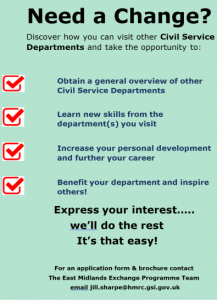 What are these projects, why are they important and what difference will they make? If I said they were BECA, The 4Bs, Engagement Network, Transferrable Skills, Schools Engagement and an Exchange Programme that would be meaningless. However, if I said the Adlingtons, named after Nottinghamshire's Olympic swimmer Rebecca Adlington, were delivering a workshop based staff engagement event that allowed teams across the civil service to meet, engage, develop and improve called Building, Empowering Capability for All. The Lawrences, named after Nottinghamshire's author DH Lawrence, had been Building Bridges Breaking Barriers by bringing senior civil servants together with their junior staff over coffee and cake to discuss the issues that matter to them in an informal setting and that 5 senior civil servants had already gone through this process and survived.  The Newtons, named after Lincolnshire's scientist Sir Isaac Newton, brought Engagement professionals from across the East Midlands together in one forum to talk, share best practice and improve engagement for all. The Linekers, named after Leicester's international footballer Gary Lineker, recognising that the civil service is currently in an era of great change organised events to allow people from a wide range of departments to learn more about other departments, hear personal accounts of roles within such departments and identify their skills and competencies. The Nightingales, named after Derbyshire's 'lady with the lamp' Florence Nightingale, took on the daunting task of going out to secondary schools and talking to 14 to 16 year olds about the career opportunities in the civil service, a task that even the most seasoned public speaker would baulk at, and that they had engaged with hundreds of students in small groups and large assemblies. Last but not least, the Cooks, named after Leicestershire's travel entrepreneur Thomas Cook, set up a programme of exchange opportunities so that individuals could get a taster of other departments.  Wouldn't that be impressive given what I said in the opening paragraph?
These amazing individuals, who were either recognised by their organisation or put themselves forward as leaders of the future, delivered so much in such a short space of time, whilst maintaining their day job and some resemblance of life. OK, they didn't do it without some assistance and it would be churlish not to recognise, although I won't name them, they know who they are, the outstanding efforts of Civil Service Local , the academy delivery team, including lead facilitator, family and delegate facilitators, the sponsors  and the coaches who supported them along the way.  I must say the line managers and work colleagues also had their part to play. But all that said this was only a support mechanism and the delegates were the real heroes of this journey.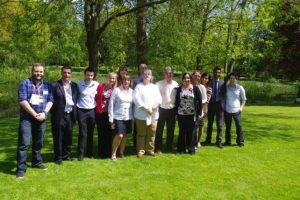 If you would like to have this great opportunity to shine, the next Midlands academy will take place in early 2017.  So, keep a look out for information here on the blog or, if you wish to sign up to the monthly news bulletin please e-mail: Janice Smith