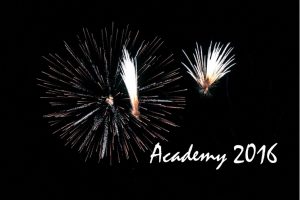 Civil Service Local is pleased to announce a cross-departmental opportunity for civil servants in the east, south east and London to join our Academy programme for junior grades.
The Academy is a four day residential course in Croydon 10 to 13 October. This leads to you identifying, developing and delivering a Civil Service wide project over the following twelve months.
Working collaboratively with civil servants from a wide range of government departments, the 2016 Civil Service Local ESEL Academy is a fantastic opportunity for staff in the junior grades to develop both personal and collective skills.
The Academy has been carefully aligned to the Civil Service Competency Framework and the three high level leadership behaviours: inspiring, confident, empowering. The business projects delivered post Academy will support our vision of 'A Brilliant Civil Service'
The Academy will be a mix of self-awareness, personal development and ideas production with delegates working together in teams to identify a project which you then go on to deliver over the following 12 months.
We are lining up some inspirational keynote speakers and the four days promise to be lively, challenging and exciting!
If you are interested in applying for a place and are:
AA to EO grade keen to develop,
Passionate about the Civil Service and making it a brilliant place to work.
Innovative, proactive, willing to challenge attitudes and behaviours and are enthusiastic about creating and leading change.
Have the potential to become a leader who is a positive, dynamic role-model for all civil servants.
see ESEL Academy Prospectus. Completed application forms must be returned by 12 August 2016. Please discuss with your Line manager before applying.
Places are limited and will be allocated fairly across departments. In addition to the four day residential Academy you must commit to participating in the programme activities over the following year. The time spent on this is flexible to meet the needs of individual's day-to-day responsibilities but it needs to be sufficient to complete your project.
If you have any queries please contact us.