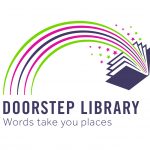 Doorstep Library brings the joy of reading into the homes of families in disadvantaged areas throughout Hammersmith and Fulham, and coming soon in Westminster. As a local charity, Doorstep Library operates a team of volunteers who pay weekly visits to families to read with the children, lend them books, befriend the families and offer support.
By volunteering just 3 hours a week (from 3:45 pm to 6:45pm) you can share your love of books and instil confidence in a child.
You can read more about what is involved here - Home Reading Volunteer or visit their website www.doorsteplibrary.org.uk
Prospective volunteers can learn more about Doorstep Library - who they are, what they do, and exactly what is involved in becoming a Home Reading Volunteer by attending an information session (there is no obligation to sign up) on one of the following dates (venues to be advised):
Thursday 1st September 6 – 7.30 pm
Friday 9th September 11 am – 12.30 pm
Wednesday 5th October-6 - 7.30 pm
If you are interested and want to share a passion for reading, email enquiries@doorsteplibrary.org.uk or call 020 8870 1476 mentioning Civil Service Local in your enquiry.
Civil Servants are entitled to three days special leave a year for volunteering activities. Volunteering can help you to increase your skills/competences and it also gives you the opportunity to be active in your local community.
If you wish to volunteer in work time don't forget to discuss it with your line manager.