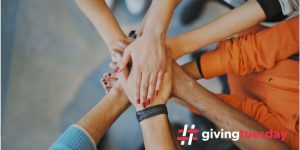 The 29th November is #GivingTuesday, the global day of giving. It follows Black Friday and Cyber Monday and shifts the emphasis to giving, whether through volunteering, donating money or simply spreading the word.
The Government is proud to have supported the growth of the #GivingTuesday movement and we want to encourage all Civil Servants to think about how they can take part.
Last year #GivingTuesday raised £6,000 a minute for UK charities, and broke the world record for the most amount of money donated online in 24 hours!
There are lots of ways you can get involved. The Civil Service leads the way in supporting employees to volunteer, with 3 days a year  paid special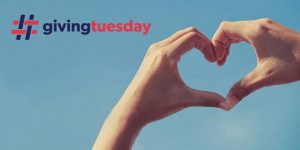 leave. Many Civil Servants have a fantastic spirit of giving through volunteering. If you are not already volunteering, #GivingTuesday can be a great catalyst to do so.
You can find lots of opportunities through your departmental volunteering sites, the Do-it website and Team London . There are also a number of roles available at The Charity for Civil Servants and the Civil Service Retirement Fellowship. For volunteering with Civil Service Local, please keep an eye on our regional pages, for more opportunities.
Whatever you decide to do, share it on social media using #OurCivilService and #GivingTuesday and follow @givingtuesdayuk.
Read more about #GivingTuesday and ways to support it on the website .  Please remember to check your departmental policy and speak to your Manager if you wish to volunteer.