Joanne describes her experience at Phoenix Collegiate in West Bromwich.
I arrived bright and early at 8.30am along with 23 other volunteers. We were greeted with a smile and a cup of coffee. Volunteers came from a range of occupations including a nurse, policeman and a lawyer. Nervous students were queuing up to see us.  The students had already applied for the jobs and I received a copy of the application packs, which included a covering letter, CV and application form. I also received a list of suggested questions.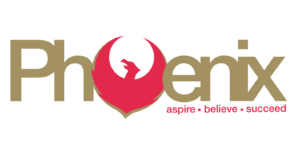 I interviewed 8 students in all, for a wide variety of jobs including social worker, hairdresser, actor and dog handler. Each interview lasted 10 minutes and I then gave verbal feedback to the student on their performance. At the end I had to say whether I would hire them, put them on a shortlist, or inform them they were unsuccessful on this occasion. Watch out Alan Sugar!
I also provided some written feedback on their CV and covering letter. The whole morning was most enjoyable and all of my interviewees went away smiling, though not all were hired. A word of warning, the mock interviews were held in a sports hall and it wasn't the warmest of places. I was so glad I had my jacket.
If you can spare a whole or half day to connect with a local school I would thoroughly recommend this.  It's a great opportunity to support students to gain interview skills and to promote the Civil Service as a career choice and a great place to work.  Please contact me,  Joanne Whitten if you are interested in finding out more about this and other opportunities in the Midlands.