With the Department for Education (DfE)'s Andrew Hynds having impressed as a participant in 2016, this year the team asked him to return as a speaker to pass on his knowledge to a fresh group of delegates. Andrew advised he was more than happy to return to the fold having been "inspired" last time around.
"It was run by a great team, utilising lots of role models across the civil service in the North West and I wanted to give something back… and share my positive experiences."
Andrew found his new role "probably easier" than being a delegate following his attendance last time around when he started out as a relatively inexperienced public speaker. However, he joked that by the time he had left 2016's Academy, his team "were struggling to take the microphone off" him!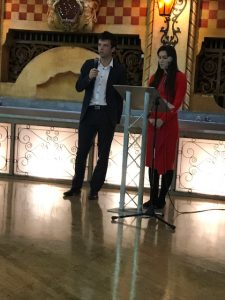 Most notably, Andrew credits last year's event for boosting his ability to work under pressure in his regular role, increasing his confidence especially in public speaking, and believes it may have helped him to become a more effective role model – three things he was pleased to be able to build on by speaking in front of this year's cohort.
"The best thing about [2017's] event was looking around at the delegates and remembering what it was like a year earlier when I was sat as a delegate myself, and how much less daunting it was to speak in front of an audience! I was surprised how relaxed I felt and how little I needed to follow a script."
Andrew has plans to continue his work with CS Local, he has agreed to be a facilitator at our Front Line Managers academy in September. He also has a message for other people who may consider attending in future.
"I would certainly recommend being a part of the Academy to others, and joining CS Local in any way possible."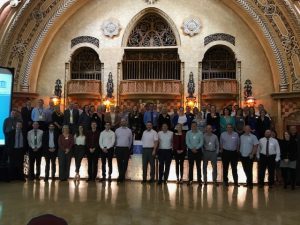 See the Civil Service Local pages in the next edition of 'The Network' for thoughts from the participants of MMA 2017.