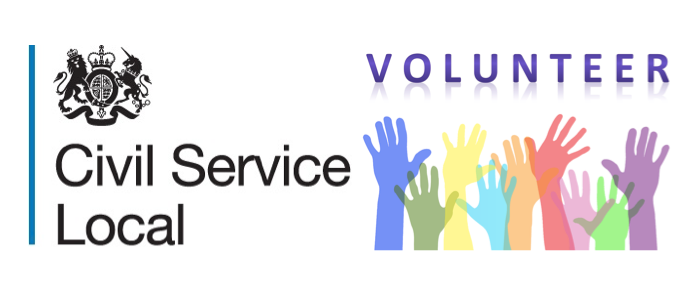 Would you like the opportunity to work across government to learn more about the delivery of public services and how these can benefit civil servants whilst at the same time developing your project management and collaboration skills? If so the CS Local North East, Yorkshire and the Humber team would love to hear from you.
Who are we?
Civil Service Local is a cross-departmental team in the Cabinet Office.
What is the purpose of the role?
The Civil Service, with the support of minsters, has committed 30,000 days to support the voluntary sector. Civil Service Local is identifying volunteering opportunities to help departments ensure that their commitment will realise clear benefits in engagement, team building and individual development whilst at the same time creating stronger links with communities.
What would my role be?
As Project Lead we are looking for you to identify a range of volunteering opportunities in your locality or to develop a specific volunteering project for the whole of the North East, Yorkshire and the Humber. We can agree the scope of this in discussion with you.
What competences will I develop in this project?
Leading and Communicating - We are looking for someone who can communicate with clarity, conviction and enthusiasm.
Collaborating and Partnering - Sharing information and building supportive, responsive relationships with colleagues and stakeholders.
Delivering at Pace – We will need you to work to agreed goals and activities and dealing with challenges in a responsive and constructive way.
What would my working pattern be?
The role is offered on a part time loan basis for a period of 12 months. Ideally we would like you to work 1 day a week but could be flexible about this and tailor a project according to your availability. Your department will need to meet salary and preferably expenses during the loan.
How do I get more information and apply?
For more information or an expression of interest form please contact Richard Armstrong