Quattro graduated from 2016's Middle Managers' Academy with the challenge of helping vulnerable citizens in Manchester. They quickly formed a partnership with Age UK to help improve the lives of citizens who use the charity's Wythenshawe day centre.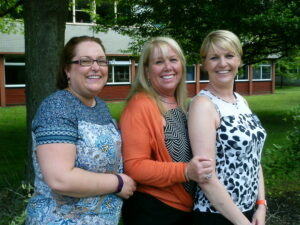 Their hard work, dedication and initiative since leaving the academy has secured reliable, long-term funding for Age UK, enabling the charity to continue offering services at the day centre long after the project has finished. They did it by securing an agreement with Manchester City FC to staff a food and drinks kiosk at the club's Etihad stadium with Age UK volunteers. In return, the charity will receive a percentage of the kiosk's takings on match days and when concerts are held.
Working with a Manchester-based company called Macc, who support voluntary, community and social enterprise organisations, Quattro established a network of volunteers from across the city to staff the kiosk.
However, willing hands are always needed, and this is where the members of Team Quattro want your help: could you volunteer to serve food and drinks at Age UK's kiosk at the Etihad stadium? You would have fun working with other like-minded people, knowing that the time you give will benefit older citizens in the community.
If you'd like get involved, email Andy Ashworth
And what of the members of Quattro, whose efforts have made all this happen? Inspired by their time at the academy and their successful project, they are using the experience and skills they have gained to develop their careers.
Why don't you follow Quattro's example and join the team?