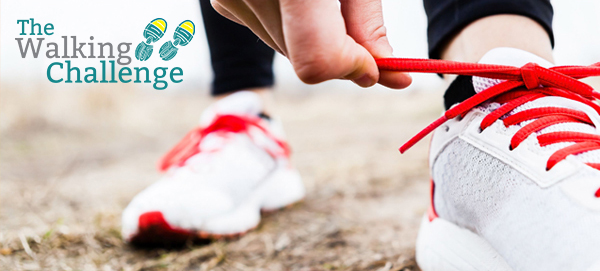 Ever wondered how much exercise you get in an average day? It might be a lot more (or a lot less) than you think! What we do know is that keeping active improves our wellbeing. So why not try out this simple interactive 'Walking Quiz' from The Charity for Civil Servants and see how you compare with your colleagues in the office!
And if you decide you should be doing more exercise, then why not join thousands of civil servants across the UK and register for The Walking Challenge?
Registration opens on 9 April and walking begins on 14 May for just 50 days. It's a great opportunity to improve your wellbeing, your health and your fitness – without too much stress! – whilst fundraising for your community at the same time.
If you'd like to raise money via sponsorship, it all goes to helping colleagues like Robbie, who turned to the Charity for help in his time of need. "It was such a turning point for me because they were able to offer the help I needed and I am sure that I wouldn't be in the position that I am now if I hadn't approached them." By joining the Challenge you can help make a real difference to countless people in need and get fit at the same time!
And this year there's a new and improved dedicated website for you to enter your steps (aiming for 10,000 a day) and we'll be able to see which teams and which government departments are in the lead!