Education and Employers is a charity that connects primary and secondary schools and colleges with employers and individual volunteers working together on a range of in-school activities that can improve the futures of young people.
Volunteers encourage young people to broaden their horizons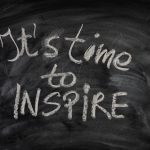 by providing first-hand career insights to the next generation.
We want the Civil Service to be an inclusive workplace for all and more representative of the communities that we serve.  Volunteering for projects like this allows us to inspire potentially the next generation of civil servants.
What does this half-day volunteering entail?
There will be approximately 190 Year 8 students (aged 12-13 years) alongside the volunteers:
The afternoon will start with an opening address from Sir Philip Rutnam (Permanent Secretary Home Office).
A short presentation from the Home Office Diversity team
Then speed networking where volunteers chat to groups of students for approximately six minutes about their career path, what they enjoy about their profession and opportunities that are open to students.
When and where:
Date:  18 June 2018
Venue: The John Fisher School, Peaks Hill, Purley CR8 3YP - Nearest station: Purley
Time:  13:15 – 15:15 (Arrival time 13:15)
How to get involved:
We are looking for 35 people to volunteer for the half-day
Please speak to your Line Manager for approval and remember to record it on your PDP.
Any T&S is expected to be minimal and must be covered by home departments.
Interested? Then contact us with your name, job title and department by 5 June.