To help celebrate Deaf Awareness Week 2018, The Civil Service Hearing Disability Network are holding a hearing assisted technology awareness day at Defence Science and Technology Laboratory (Dstl), Porton Down, Salisbury on 12th June to showcase the various types of assisted technology for people with hearing disability in use at Dstl.
The aim of the event is to make staff within the Civil Service aware of what is available in terms of assisted technology to help those with hearing disability at work.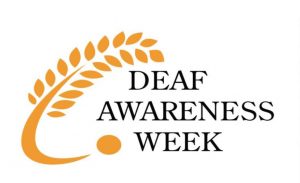 The day will start at 10am and finish at 2pm. The agenda is being finalised.
If you are interested in attending or would like to know more about the Civil Service Hearing Disability Network, please contact Simon Skerritt by 29th May