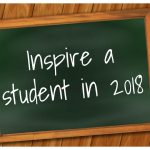 We have four upcoming opportunities for volunteering in schools.
They are all similar, going into the school, talking about your job, the type of skills you need, helping to inspire and prepare students for the world of work.
If you live or work near any of the schools this is an excellent opportunity to give something back to the community and help improve social mobility. Not only that it can help develop your skills, increase your self- confidence and just generally make you feel better.
If you are interested in any of them don't delay and get in touch saying which school you are interested in.
Don't forget to discuss with your line manager before offering help.