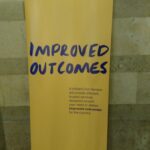 Here at DWP Digital, we're changing the way we work to become a leading example of agile delivery. We're building a team of digital specialists to make simpler, clearer, faster services that put the people who use them first.
It's a huge challenge. Our services touch the lives of almost everyone in the UK at some point. Our IT systems manage 7.35 million benefit claims each year, paying £165 billion in benefits and pensions.
We would like to invite you to the Newcastle Digital Hub to discover more about the digital products we have designed and built for DWP Retirement Services, including Check Your State Pension and Get Your State Pension. On the day we will cover the following:
Introduction to the DWP Digital Hub

Summary of our Digital Retirement Products and Key Achievements

Overview of our squads and professional roles (with some representatives talking from each role i.e. Delivery Manager, Product Owner, User Research, Operations etc)

A tour of our agile working areas

Innovation & Roadmaps – a summary of where we are heading next
Where and When
The Discovery  Session will take place on;
Wednesday 12th September 2018, at the  DWP Digital Hub, Building 9, Benton Park View, Benton Park Road, Newcastle upon Tyne. There will be two sessions available between 10:00-12:30 and 13:30-16:00.
If you would like to attend please email Anne Hunter stating which session you want to join. Please also let Anne know if a car parking space is required. These are limited in number and availability cannot be guaranteed.
Civil Service Local are committed to ensuring that wherever possible our events are accessible to all participants. If you have any specific requirements that will enable you to fully participate, please let us know and we will endeavour to make any reasonable adjustments.