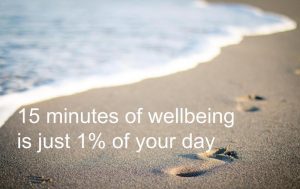 Team Chaffinch from our ESEL 2017 Junior Leaders Academy  share some wellbeing tips to help banish the winter blues.
If you want some more ideas have a look at their A-Z to better wellbeing toolkit.
Wellbeing doesn't have to be costly and take time – 15 minutes of wellbeing is 1% of your day.
Keep calm and bake! Try making a new recipe every week. The Charity for Civil Servants has some great recipes you can try.
Consider volunteering for a local group or charity. Look out for opportunities through CS Local. The Charity for Civil Servants or CSSC often want volunteers, or have a look for more opportunities in your area at do-it.org
Take a break from social media and try reading a book – check out your local library or join a book club if you want inspiration.
Get out and take a walk – whether it's on your own or with a friend, a walk will help to blow away the cobwebs. Check your local intranets or noticeboards to see if your office does weekly walks and if they don't start one! CSSC has details of local walks and how to organise a local group.
Prioritise using 'power hours' – for one hour (preferably in the morning) focus on a particular task.
What are your top tips?