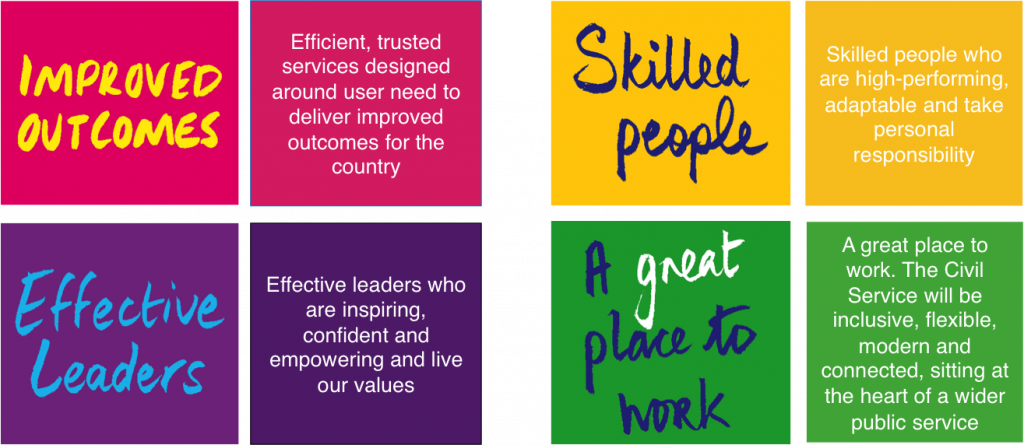 Civil Service Local are delighted to announce our next Meet the Neighbours event.
The event is open to civil servants of all grades from all Departments. The event will comprise a mix of stalls from a number of different Departments in the city and surrounding areas.
This is a great opportunity to find out more about departments and what they do. There will also be a chance to network, make connections, share ideas, increase your knowledge and capability allowing you to 'see the bigger picture'. You will also hear from senior leaders and more about how you can engage with Civil Service Local.
The event supports the Brilliant Civil Service vision which encourages Departments to be connected and innovative, promoting the Civil Service as a 'great place to work'.
When : Thursday 28 February 2019
Where : 3 host venues as shown below
Department of Business Energy and Industrial Strategy, 3rd Floor, AB1 Building, Crimon Place, Aberdeen.
HM Revenue & Customs, Ruby House, 8, Ruby Place, Aberdeen.
Department for Work and Pensions, Ebury House, 12-14 Dee Street, Aberdeen.
Time : 10.00 to 15.30
You will be escorted to all 3 venues, all within 5mins walking distance of each other
Please book your place on Eventbrite using a valid work email address. You should seek approval from you line manager and any travel and subsistence costs must be met by your Department.
This event can count towards your 5 a year learning and development days.
If you have any questions please email sonia.preston@cabinetoffice.gov.uk