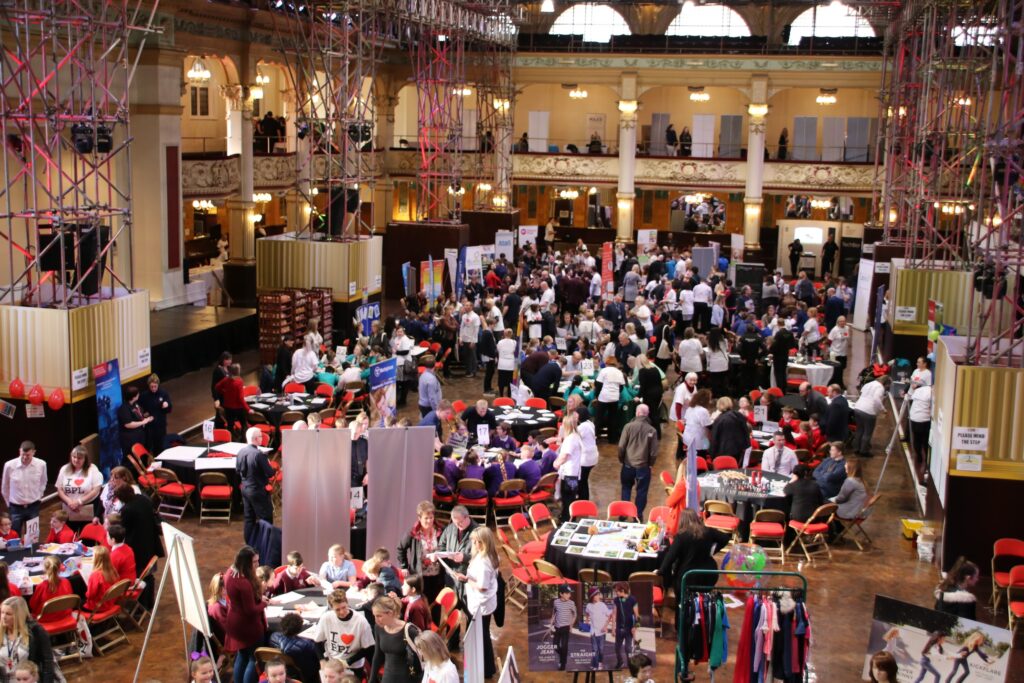 Changing Horizons is an interactive, day-long event that encourages young people to make the most of the training and employment opportunities in their area. Following successful events in Blackpool and Oldham, Changing Horizons is happening in Liverpool for the first time, and we want you to get involved.
It will take place on May 1 at the iconic St George's Hall, where hundreds of school children aged 12 to 14 will meet local colleges and employers, helping them to plan their own futures. There will be stalls and demonstrations from a diverse range of employers in the public, private and voluntary sectors, enabling young people to learn about jobs and careers they might never have previously considered. School-leavers are more likely to go on to further education or into a job if they've engaged with employers while at school, so this will be an important event in these young people's lives.
This interactive, fast-paced day will be a great opportunity for you to inspire Liverpool's future workforce and improve social mobility in the city.
How can you help?
You will help make the day run smoothly, whether it's guiding groups of pupils between activities and encouraging active participation, or answering their questions about the world of work. Representing the Civil Service in a positive light, you will inspire the young people to think big about their futures and realise that education is a vital foundation for them to make it happen.
Imrana Bibi, from the Department for Work and Pensions, volunteered at Changing Horizons in Oldham, and said:
"These children are the future…and I'm glad they had the chance to see there is much more out there and that the world is full of prospects."
Civil servants possess a range of skills and experience that make a day like this possible, and previous Changing Horizons events involved colleagues from departments and agencies across the North West. You will be able to use the skills you gain from taking part in this great opportunity when completing the new Civil Service success profiles, especially strengths relating to changing and improving, leadership and working together.
For more information, email Kerry Gibbons or Pauline McWilliam using 'Changing Horizons Liverpool' in the subject line. You can also read about previous events by searching the blog using 'Changing Horizons Liverpool'.
Take this chance to change the horizons of young people in Liverpool - and maybe change your own, too.