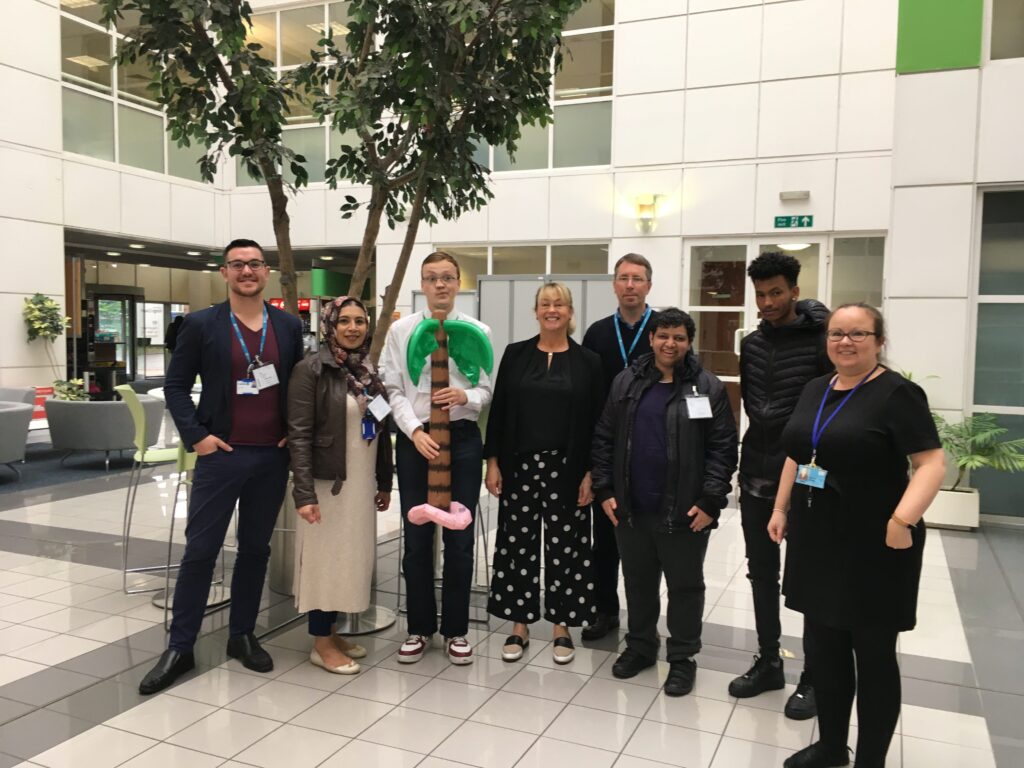 Would you like to work with CS Local as part of a small project team to help plan and deliver a volunteering event aimed at care leavers? This is an exciting opportunity to raise the aspirations and life chances of young people, whilst collaborating with civil servants across departments.
We recently worked with project lead Alexis Evans from DWP to plan and deliver an event for care leavers in Sheffield. Read more about the fantastic work that Alexis did, which we hope will inspire you to get involved.
What did we do?
I recently worked with CS Local and Sheffield Futures to plan and host a day for care leavers in Sheffield.
A project team made up of civil servants from 6 different departments worked together to deliver an event aimed at providing young people with information about the Civil Service, the roles and departments in the Civil Service and gain some employability skills along the way.
The day was hosted at the DWP Digital Hub in King's Court, Sheffield and was a fantastic venue to demonstrate the diversity of roles within the Civil Service. The project team brought a wealth of experience from different government departments, which led to a varied and interesting agenda.
We welcomed the young people with an interactive introduction and got them thinking about behaviour in the workplace. The responses were well thought out and displayed the maturity and understanding of the group.
Moving into the office environment, we explored the range of departments in the Civil Service and how civil servants impact on society. One of the young people remarked "your job is to help people as a civil servant, that is too awesome." Some employability skills followed with an activity looking at the top 10 skills employers' want and an interactive quiz.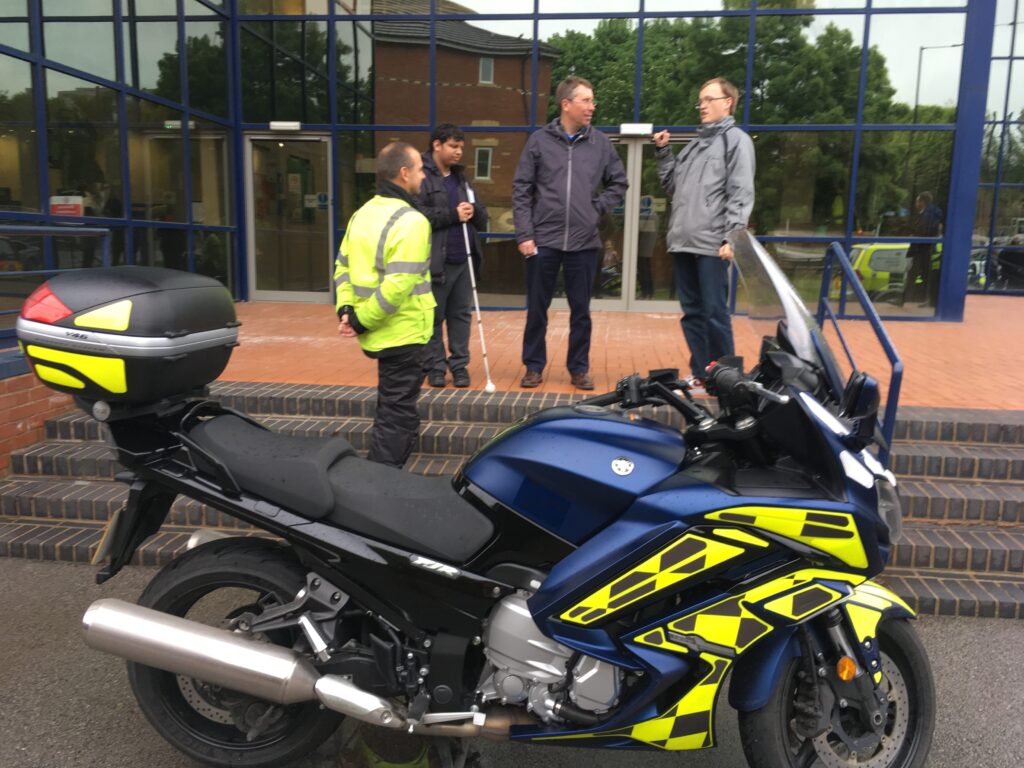 Lunchtime left both the volunteers and young people buzzing with excitement as vehicles from the Department of Vehicles and Standards Agency, Highways Agency and the Police arrived. This was a fantastic opportunity to showcase the field roles that are available within the Civil Service and to join up with our public sector colleagues.
The afternoon included visits to a range of teams in Kings Court and an overview of different elements that go into office working. The young people were able to learn more about the range of accessibility tools available to users and met a user with his guide dog, reinforcing the diverse nature of our workforce. Following this the manager of the Tech Bar shared his story and details about his route into the Civil Service, with one of the young people commenting that he "was inspired that whatever your background you could have a successful career and make something of your life."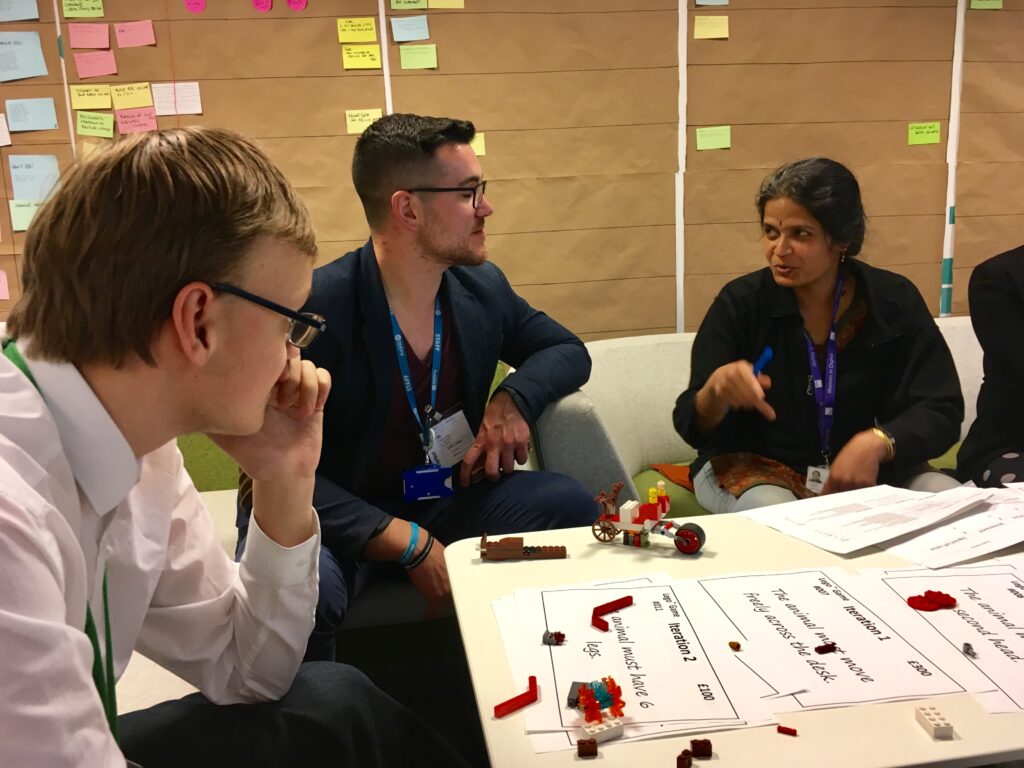 Finally, the day would not be complete without a challenge and the DWP Digital team had one in mind. The volunteers and young people were able to get involved in building Lego creations to demonstrate the Agile process and how this is applied in the workplace. Meeting the digital user's Lego specifications wasn't always easy, but everyone embraced the challenge with some healthy competition.
The day ended all too quickly with both the attendees and volunteers full of enthusiasm. The young people who attended were truly inspirational and would be an asset to any employer.
What did the volunteers learn?
We received some fantastic feedback from the civil servants who were involved in designing and delivering the day and many of the project team felt that they had developed skills that could be used back in the workplace, these skills included:
Leadership
Project planning and management
Team working
Communication with both internal and external stakeholders
The interactive sessions also provided the opportunity for civil servants to work more closely with young people in Sheffield and as a result feel more connected to the citizens that we serve.
How can you get involved?

We are looking for a project lead to help plan and deliver similar events in the North East. This role will be responsible for working with external organisations to develop a series of volunteering events / interventions aimed at care leavers, designed to raise their aspirations and improve life chances.

We are also keen to encourage volunteers from a range of Civil Service departments to be involved in the delivery of these events. If you would like to find out more or you are interested in supporting this project, please contact Kelly Roush.