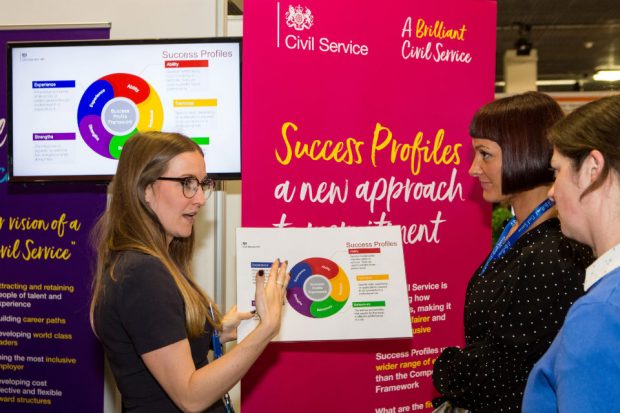 Due to the fantastic uptake of our last Introducing Success Profiles discovery session CS Local Scotland would like to mark their return.  Discovery sessions provide opportunities to fulfil capability needs in short bite-size sessions.  They will increase your knowledge and skills and are counted towards your development days.
These sessions offer an overview of the UK cross government Recruitment Framework while encouraging your participation to promote your personal learning journey. You can find out more about the framework here.  You should complete this activity on CS Learning prior to the event.
The Success Profiles framework was  devised to promote diversity, equality and inclusion to attract and recruit the best talent from a variety of backgrounds.
This session offers an interactive learning experience to help you gain insight into how BEATS come together in a practical way.
Collaboration with colleagues across government also offers a fantastic networking opportunity.
There will be two sessions offered 10.00am and 1:30pm on 17 September 2019 at Strathearn House, Perth PH1 1RX

Please book your ticket using eventbrite  
You will need to seek authorisation from your line manager in order to attend this event. Any travel and lunch expenses will need to be met by your home department. You must register for the event using your work email address, using a personal email address may result in your ticket application being rejected. Please add the date to your calendar so you don't double book and so your colleagues know where you are.
Civil Service Local is committed to ensuring that wherever possible our events are accessible to all participants. If you have any specific requirements that will enable you to fully participate, please let us know and we will endeavour to make any reasonable adjustments.
If you have any questions about this event please contact Heather Flanagan