These interactive, day-long events introduced pupils to potential local employers in the public, private and charity sectors and to colleges in their areas. The aim of the events was to tell pupils about the employment and educational opportunities available to them and to encourage them to think about what they want to do when they leave school.
Blackpool, Oldham and Liverpool are all in areas of poor social mobility, so it's important for the young people to make the most of the support available in their communities. Civil Service Local worked closely with the three local councils to hold the events and make them appeal to the young people with many hands-on activities. They included making towers out of straws to find out how buildings are designed and built, to learning how to re-start someone's heart using a life-like dummy to practice on.
Children also found out about the criminal justice system by attending a mock trial in the old court rooms of Liverpool's St George's Hall. Others decided how to spend UK tax-payers' money while pretending to be the Chancellor of the Exchequer and found out how much tax they might pay in their first job.
Oldham Council's educational lead Paul Jacques said, "This event is so crucial to the lives of so many young people… allowing the children to experience what work is like in each of them. People get to experience, get to know, and understand what the world is like. This creates the motivation for young people to go forward."
The Mayor of Oldham, Javid Iqbal, said: "I have a saying: 'aspire to inspire'. We are here inspiring our future generation, because these pupils are our future. We're giving them an opportunity to think big, aim high and stay focused."
Tony Reeves, Liverpool City Council's Chief Executive, said the event was a "fantastic opportunity" for the pupils.
"As you grow up, you will hear people say that education is not worth the time and not worth the effort. Do not listen to them – it absolutely is."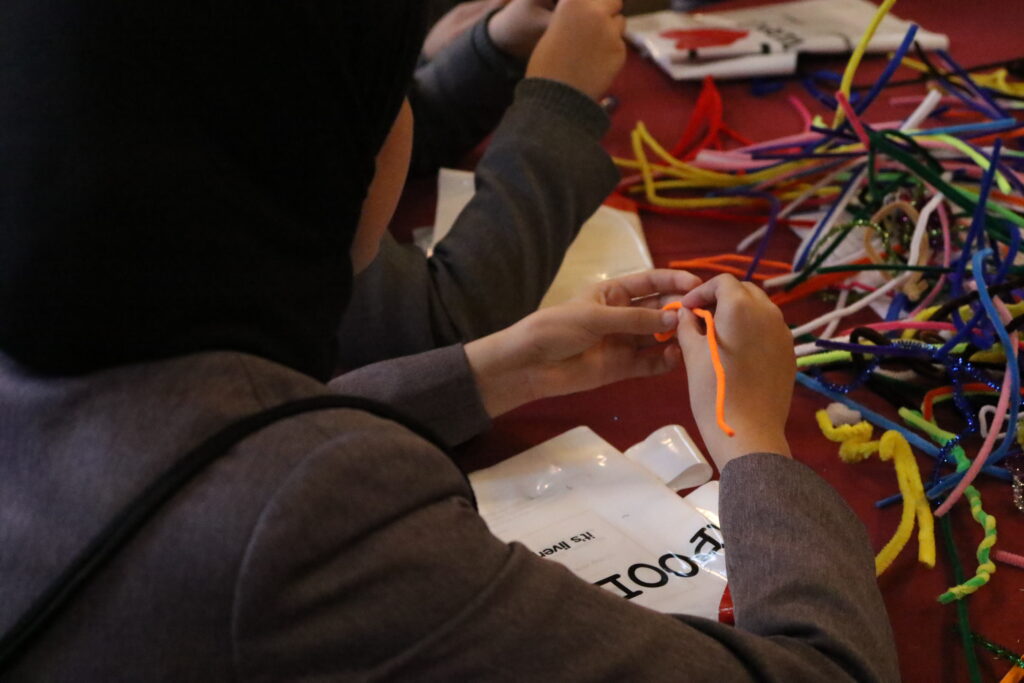 Eleanor Silcock, from the Department for Work and Pensions, volunteered at the Blackpool event, held in the Winter Gardens. She said: "I could not have asked for a livelier, more enthusiastic group of children…
"I cannot express how much I enjoyed the event, after seeing first-hand how young minds absorb information and are given the opportunity to learn about different careers."
Pupils left messages about the day on an 'aspiration wall'. One message, typical of many, read: "It was great to have this sort of experience given to me. I had a lot of fun and learned about the skills I will need when I am older."
Civil Service volunteers brought their varied skills and experiences to the events, as well as having the chance to learn new skills they might not be able to in their day-to-day jobs.
Claire Churchill from DWP took part in Changing Horizons for the third consecutive year. She says: "Even if you cannot be on the events team and can only spare a day of your time, then it is something that is so different to the day job and so rewarding. It is absolutely one of the best working days of the year."
Heath Walsh, from DWP, was keen to take part because as he had previously worked as a residential support worker, and had experience of helping young people realise their potential. He said that Changing Horizons "gives the children a chance to realise that there are so many opportunities out there for them".
The events have made a real difference, with 85% of teachers at the Liverpool event giving it 10 out of 10. One teacher from Calderstones School in Liverpool summed-up teachers' reactions, saying: "The event has challenged and inspired the children to think about their future now. They have left the event energised and keen to focus on their studies and future careers".
If you would like to inspire young people, please contact Alan Murphy or Louise Linford and find out how you can help the next generation change their horizons.