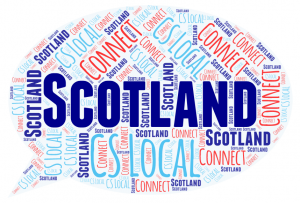 Would you like to work with CS Local Scotland as part of a small project team to help plan and deliver our first Civil Service Connect event?
What is Civil Service Connect?
For many of us there is limited opportunity to engage with others outside of our own departments. Civil Service Connect seeks to provide an opportunity for civil servants to find out more about departments in their area, learn about subjects relevant to a cross-departmental audience and develop new skills. This new event will involve a market place of departmental stalls together with short workshop sessions on a variety of relevant subjects, some inspirational speakers and the opportunity to network and make new contacts.
What will your role be?
This is an exciting opportunity to come together to share ideas, best practice, collaborate and showcase career paths and build your capability through peer networking. You will be responsible for the delivery of our Civil Service Connect event which will take place on Friday 11 October at The Department for International Development, ground floor ALBA building, Abercrombie House, Eaglesham Road, East Kilbride, G75 8EA.
How much time will you need away from your day job?
The role will require you to commit 1 – 2 days per month, although this may increase as the event approaches.
If interested, please discuss with your line manager and complete our Civil Service Connect Expression of interest form  and return to  margaret.duncan1@dwp.gov.uk  by close of play on 30 Aug 2019.