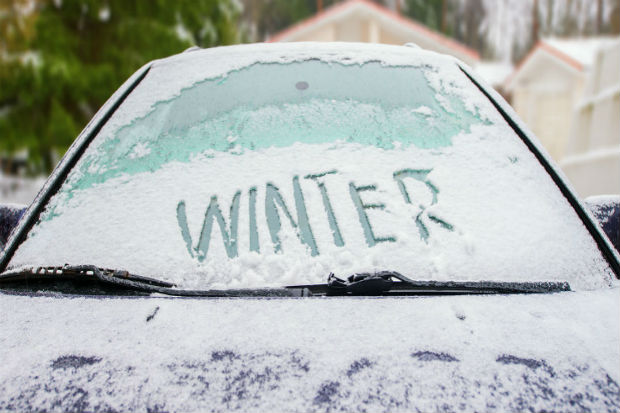 The winter in Scotland brings a variety of challenges. Shorter daylight hours mean we often commute to and from work in the dark and sometimes in very bad weather.  The chances of catching an illness or of being injured is greatly increased.  However there are some steps we can take to prepare and the CS Local Scotland Wellbeing Network have produced some useful information in their "Get Ready for Winter" campaign.
Our campaign starts with Winter Driving Safety -
We need to adapt the way we drive during the winter and be prepared for journeys that may take us through very varied weather, road and traffic conditions.
When we have prolonged periods of snow, we tend to see a fall in the overall number of road casualties because fewer people take to the roads. Of course, accidents still happen at these times, and weather conditions can play a part. 
The Royal Society for the Prevention of Accidents (RoSPA) Winter Driving Tips give advice about preparing your vehicle for your journey, preparing yourself and driving in snow, ice, rain, fog, strong winds and low sunshine. You can find additional help about preparing your vehicle in our vehicle checks video.
If you're planning a long journey this winter (indeed, at any time of year), you might find RoSPA's Safer Journey Planner useful.
Knowing about the road conditions and weather forecasts should help inform whether and how journeys can be undertaken. Listen to local radio weather and traffic reports and also keep an eye on the Traffic Scotland website.
Breakdowns are more common in the winter and road conditions can be really challenging, especially when snow and ice strike. Here's how the Automobile Association recommend we stay safe by looking after -
tyres
batteries and electrics
vision
antifreeze
visibility
No matter how well equipped your own car is, if a lorry jack-knifes ahead of you, you'll be stuck along with everyone else, so if you're driving, pack a winter emergency kit, just in case.
In Scotland, RoSPA is supporting the Scottish Government's Ready for Winter campaign.
If you would like to become more involved in the wellbeing of civil servants in Scotland and your department please contact the Wellbeing network lead Karen Ludlow.