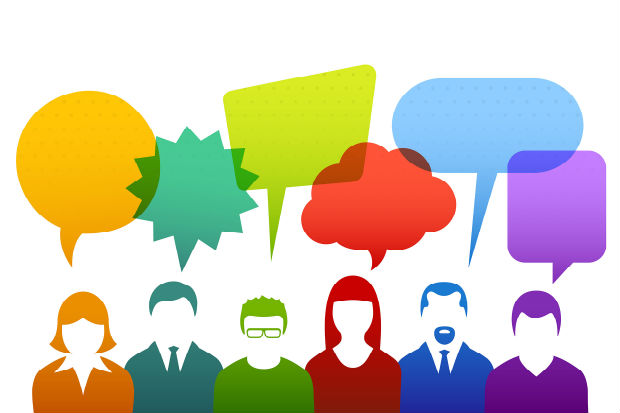 CS Local Scotland engagement and culture network held their first meeting of 2020 with new sponsor Sarah Jones, Health and Safety Executive (HSE) at the helm. First on the agenda was the 2019 People Survey results of the 9 departments represented. Completion rates were good however engagement scores varied.  There seemed to be a broadly consistent pattern whatever the score for individual departments under the 9 dimensions.
The lowest scores were for: pay and benefits; learning and development; leadership and managing change.
And the highest were: organisational objectives and purpose; my work; my team.
Mark Gibson from Social Security Scotland, a new Executive Agency of the Scottish Government, shared their results where the overall engagement score was 82%.  Discussing the reasons, the network came up with a couple of factors that could explain this fantastic result, such as a newly-recruited, enthusiastic workforce delivering a new function with a strong, clear sense of purpose.
That led into the real focus for our network members – discussing how each department is planning to analyse its scores, find out what is really underneath them and therefore to act innovatively to improve things.  Many departments organise focus groups or discuss results at team meetings.  It was agreed it was important those discussions were managed carefully and effectively to get real insight to shape effective action.
One of the poorer scores for many departments is that our people do not think that action will be taken on the results.  So, good facilitation is key, knowing how to design conversation that supports representative participation as well as how to steer discussion is critical to successful follow up work.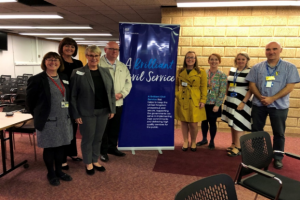 Being a self-selecting bunch who come together to talk about people engagement, it is not surprising that many of the network already have some facilitation skills!  But, we have decided to share and hone our own experiences within the network.  Later in the year, the network hope to run a subsequent discovery event to transfer the best of our collective skills and knowledge to a wider audience of civil servants across Scotland.
How can you help?
The network are looking for new people to join the Engagement and Culture Network from departments not currently represented (list below) and learn from the Social Security Scotland to "bring some new recruits to the Civil Service".   You do not need to have experience of facilitation or people engagement yourself – just be willing to bring fresh ideas and challenge the group thinking – you will be very welcome.
Engagement and Culture network is currently made up from: Department of Work and Pensions, HM Revenue and Customs, Ministry of Defence, Social Security Scotland, Criminal Injuries Compensation Authority, Health and Safety Executive, Office for Statistics Regulation, Insolvency Service, Crown Office and Procurator Fiscal Service.
If you'd like to join or know more about our network please email Marion Joass.