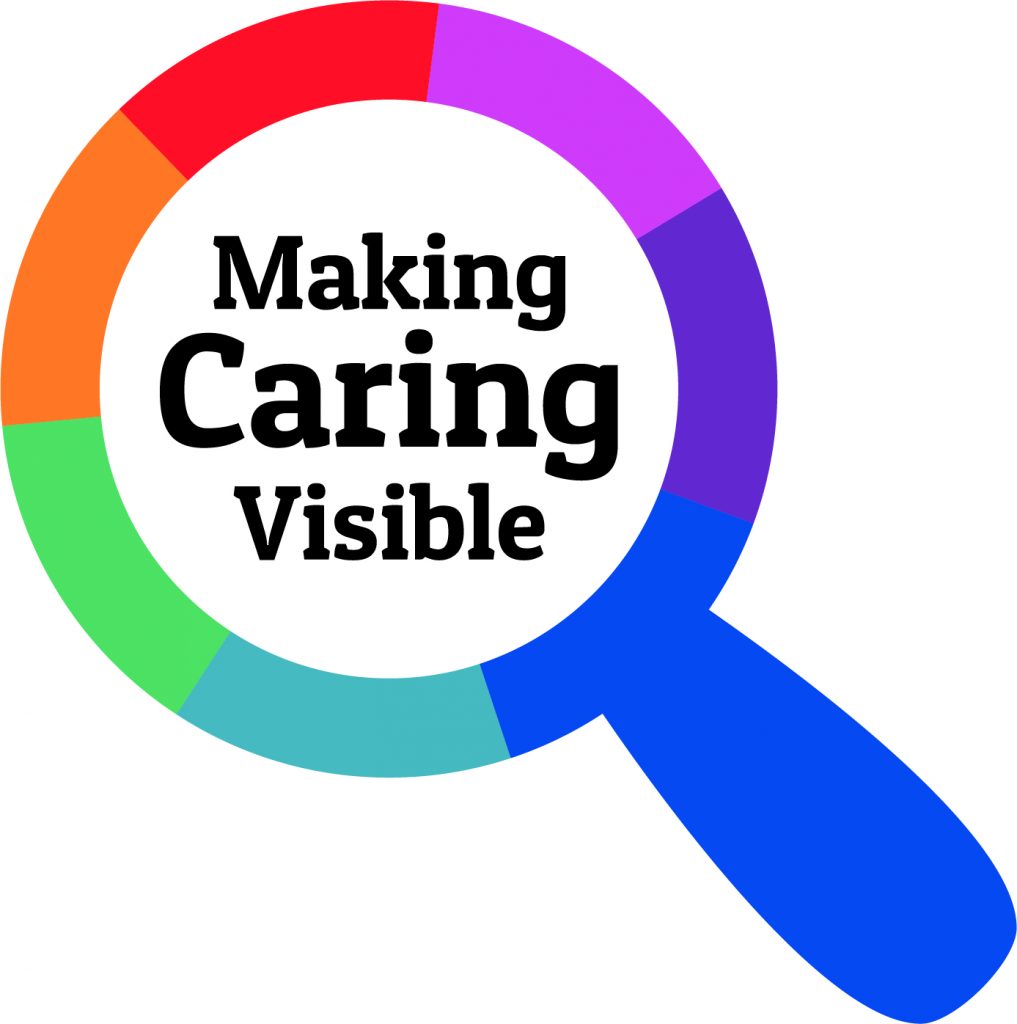 Making Caring Visible, that's the message for National Caring week 8 – 14 June this year, and the focus is to raise the visibility of carers and caring, why not take  a look on the carers week website https://www.carersweek.org/
Carers play a vital role:
This year, people across the country are continuing to face new challenges as a result of the coronavirus outbreak. Many people are taking on more caring responsibilities for their relatives and friends who are disabled, ill or older and who need support.
They need to be recognised for the difficulties they are experiencing, respected for all they are doing, and provided with information, support and understanding. So during Carers Week, we're coming together to help make caring visible, and help you get the recognition you deserve if you are a carer.
Never has there been a time when this message was more relevant. In the latest People Survey, 85,000 of you in the Civil Service said that you were caring for a family member, friend, neighbour or someone else with a long-term physical or mental illness or disability, or problems related to old age. In the current crisis, many of these caring responsibilities have changed and many of you may have now become a carer where you were not before.
Caring forms an important form of essential support  for many people, and there is  a wealth of support available inside and outside of the Civil Service  to people who act as carers. Civil Service Employment Policy are giving an update on the Civil Service Carers policy on Gov.uk this week, so take a look out for the blog from Rupert McNeil.
How to get involved and share your story:
Now is  a great opportunity to share your stories and successes, but also, take this opportunity to get advice and support from colleagues in the Civil Service if you are struggling with being a carer. If your organisation has a staff network for carers, make sure you link up with the network, also, make use of the carers passport to work with your manager in helping facilitate arrangements to enable you to provide caring support. CS Local also have a number of networks, including 'Diversity & Inclusion' cross-departmental networks across the country, which you can get involved with by contacting your local area team.
A heartfelt thank you!
Finally, a big thank you to all of you who are carers out there doing caring on  a daily basis, it's often a thankless, lonely and unrecognised task, but essential part of life. Even if you are not a carer today as you read this, life can change in an instant, and tomorrow, you could be a carer, so, it's always worth being aware and making use of what help and support is available to you.
Find out more and join in:
Find out about what's happening up and down the country this Carers Week to help make caring visible. The Charity for Civil Servants also has advice, support and information for carers. The Charity together with Carers UK have developed a Digital Resource for carers.
For more information and how to get involved this week and beyond please visit the Carers Week website; why not get involved in one of their daily Care for a Cuppa online meetups – a chance to get together and have a chat over a tea or coffee (and maybe a biscuit or two!).
Join one of their live 'themed' Q&As (Questions & Answers) with their Helpline Advisers on the Carers UK Forum:
Monday 8 June 11am - 12.30pm

– Carer's Allowance

Tuesday 9 June 11am - 12.30pm

– Care and support in the community

Wednesday 10 June 11am - 12.30pm

– Disability benefits (DLA/PIP/AA)

Friday 12 June 11am - 12.30pm

– Maximising income over state pension age
Find out more, including further sessions and book your place on their website: carersuk.org/careforacuppa