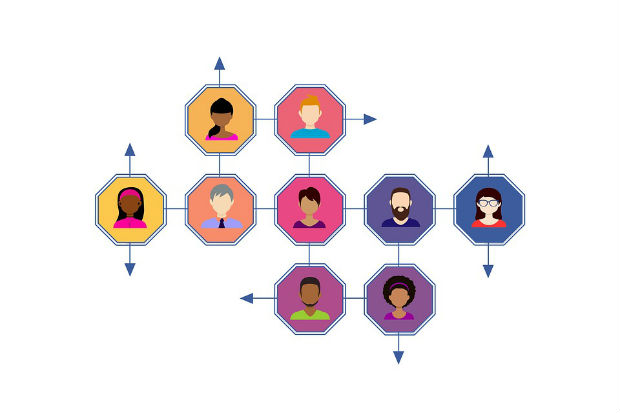 Are you interested in improving our environment, making a difference by encouraging the changes we as an organisation need to make and help others be more environmentally aware?  If so please join our new North East, Yorkshire and the Humber Environmental Network.
When I joined the CS Local Future Leaders Academy in 2019 with a group of civil servants in the north east of England, little did I know that I would be able to embark on a project that I was passionate about and contribute to making the world a better place.
When we were told that there are over 400,000 civil servants serving this country, with 60,000 in the North East, Yorkshire and the Humber, I was struck by the impact we could make collectively to help us become more sustainable and affect climate change positively.  Just think:
"It's only one plastic bottle…"    said over 400,000 civil servants.
Together with my Academy 'family' made up of civil servants from Department for Work and Pensions, HM Revenue and Customs, Public Health England, Land Registry, Marine Management Organisation and the  Cabinet Office, we pitched our idea for a civil service network in our locality to 6 senior civil servants.  With their support we went on to develop a government wide inclusive platform for reference and discussion for all civil servants with a passion for environmental sustainability.
We called it the C-SUCCESS network and its aim is to raise awareness of the need for environmental sustainability government-wide, inspiring large-scale change through individual behaviour.  As a cross-government platform, the C-SUCCESS network provides an opportunity to share best practice, raise awareness, pool resources, discuss ideas and raise concerns across all civil servants in all organisations and agencies, enabling collaboration across all existing green and environmental groups.
Our objectives are to:
provide a collective voice to influence local, regional and national policy

share information, ideas, knowledge and personal experience

share national and local practice and ideas 

develop a greater understanding of environmentally sustainable solutions and options 

facilitate innovation and creative working

promote greater collaboration and joint working

pool resources

create a forum to raise concerns

share and promote event information
I am pleased to say that with CS Local and my Academy 'family' colleagues, Andrew Page, David Hopper and Jessica Pearce we are now taking this a step further.  We are inviting you to join us and create a network of people from the local civil service and agencies to meet and share experiences and knowledge and create learning opportunities for the wider community.
You can access the C-SUCCESS Knowledge Hub platform to share resources and ideas online by signing up here.  Register your details and create a password.  Once you have registered you can find our group at www.khub.net/group/c-successnetwork and request to join.
If you are based in the North East and Yorkshire and the Humber and would be interested in being part of a (virtual) meeting network please email cslocalneyh@cabinetoffice.gov.uk with Environment Network in the subject line.