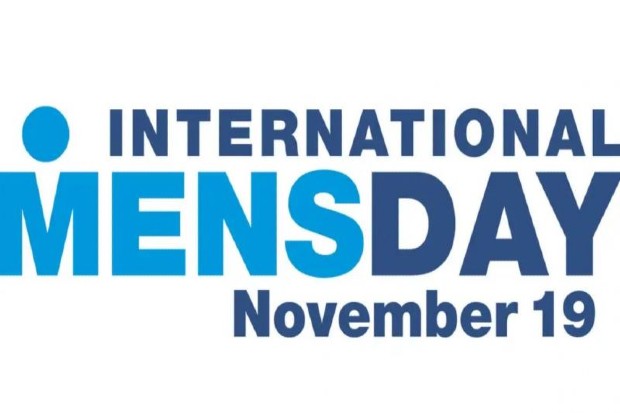 International Men's Day (IMD) is celebrated across the world. Here in the UK the core themes are:
  making a positive difference to the wellbeing and lives of men and boys
  raising awareness to support men's and boys' wellbeing
  promoting a positive conversation about men, manhood and masculinity
These core themes help to address some of the issues that affect men and boys such as:
  male suicide
  challenges faced by boys and men at all stages of education including attainment and re-skilling
  men's health (including male cancers), shorter life expectancy and workplace deaths
  the challenges faced by men as parents, particularly new fathers and separated fathers
  the negative portrayal of men, boys and fathers
Our events are consistent with these aspirations, and will showcase a mixture of speakers, learning sessions, discussions and, in some cases, a call to action. We would like to stress that women and those that identify as non-binary are also welcome to join these events as the themes under discussion may impact upon husbands, sons, male colleagues and friends.
South West and Wales
17 November 2020 10am to 2.30pm
The focus of this event is to raise awareness of some of the key issues men face in their everyday lives, find out what departmental men's networks are currently in place and what they have been doing and, in addition, provide an excellent opportunity to discuss opportunities to develop a South West and Wales cross-departmental men's network and explore ideas as to what key benefits the network could create for civil servants across our localities.
Speakers:-
Glynne Jones - Director, Office of the Secretary of State for Wales
Scott Thorne - CSSC
Rob Reid - Defra
Jason Hocknell-Nickels - Intellectual Property Office
This online regional event is being streamed to participants who register to attend from South West and Wales. To secure your place on this online event you will need to register on Eventbrite.
Register here.
Northern Ireland
Thursday 19 November 2020
M.A.N was founded in 1994 through the efforts of a group of local men seeking to provide a safe space for men to find support with the crisis and life issues they are experiencing.  Core to their work is an ethos of prevention and intervention, recognising and supporting men and boys emotional, physical, mental, spiritual and social life experiences while striving to develop their holistic health and wellbeing.
Resilience and me - 10am to 11am
This topic will cover isolation, mental fitness, wellbeing and support mechanisms and will include a question and answer session.  Register here.
Healthy Relationships - 2pm to 3pm
Communication, Anger awareness, domestic/sexual/coercive control, resolution and support and will include a question and answer session.  Register here.
East South East and London
Thursday 19 November 2020 - 10am to 1:00pm
An IMD event with the award winning cross-government Race to the Top G6/7 alongside the East and South East of England and London team.
A conference bringing together some of the finest leaders in our community, most of whom happen to be Men of a BAME background. They will showcase positive male role models from the BAME community, and inspire and empower our male cadre by sharing their leadership journeys, the highs and lows and general tips for success. Additionally, the event will help to build a cadre and network of BAME men across the Civil Service.
Speakers : -
    Lord Paul Boateng
    Sir Tom Scholar - HMT Perm Secretary
    Philip Orumwense
    Nagesh Reddy
    Yannick MacKenzie
    James Kariuki
    Rodney Berkeley
    Shehzad Charania (TBC)
This online event is being streamed nationally to participants from across the UK. To secure your place on this online event you will need to register on Eventbrite using your locality and your work email address. Registration closes at 3pm on Wednesday 18 November 2020
Register here
North West
19 November 2020
A series of thought-provoking bitesize sessions  to celebrate International Men's Day.  We'll be hearing from a range of guest speakers who will be sharing their personal stories and offering practical advice on important issues affecting men in the UK today.
Each session will last around 45 minutes and you're free to join as many as you like.
This offer is not exclusive to North West colleagues, so all civil servants are welcome to join.  Please click on the links below to find out more and book your place!
10am   Domestic Violence
11am   Alcoholism
12pm  Mental Health
1pm    Civil Service Sports Council - Sport & Leisure
2pm    Charity for Civil Servants
Please only register for these events if you are able to attend.
Next steps
Please read carefully before booking your tickets. Information provided is designed to ensure you are able to access the event successfully.
Please make sure your email address is entered correctly.
Please check your spam folder.
Please check that your link is compatible with your computer as soon as you receive it.
Please join the session at least 5 minutes before it is due to start.
All links will be sent at least 24 hours prior to the event.
If your link does not arrive 24 hours before the event please email the contact on eventbrite.  Unfortunately, we will not be able to action any requests to provide links on the day of the event.
You must have your line manager's approval to attend and this may count towards your minimum 5 days a year learning and development.
Civil Service Local are committed to ensuring that wherever possible our events are accessible to all participants. If you have any specific requirements that will enable you to fully participate, please let us know and we will endeavour to make any reasonable adjustments.