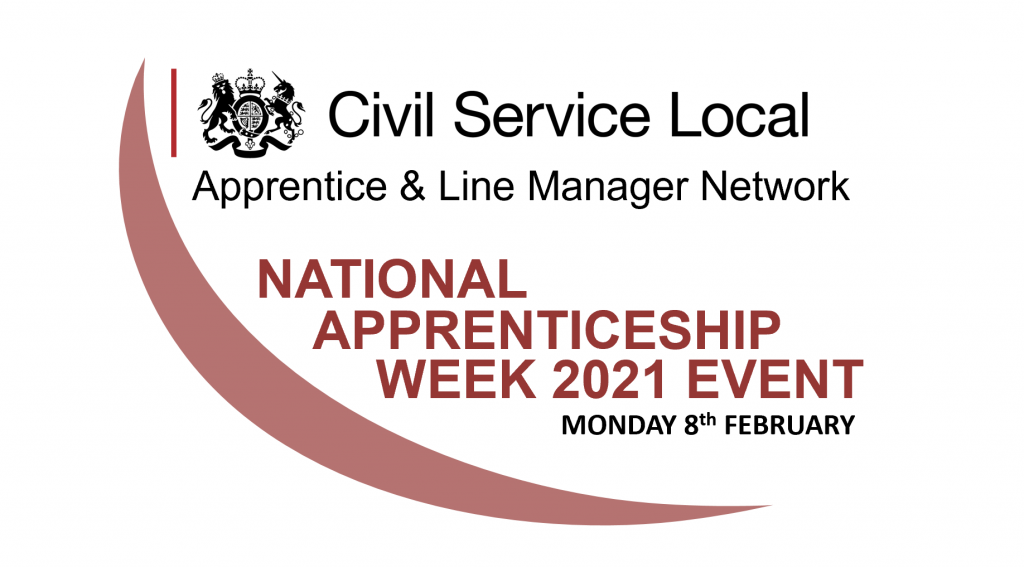 National Apprenticeship Week 2021 aims to shine a light on the amazing work being done by employers and apprentices across the country.
Join us at the start of Apprenticeship Week for an online event created by the newly formed CS Local Midlands Apprentice Network.
What can you expect?
Put your questions to our panel of Departmental Apprentice Leads and retained apprentice guests,
Listen to speakers on a range of interesting topics including myth busting and tips on escalation procedure, and
Take the opportunity to network with your peers.
If you are an apprentice and would like to find out more about our Midlands Apprentice Network and how to join, please contact cslocalmidlands@cabinetoffice.gov.uk