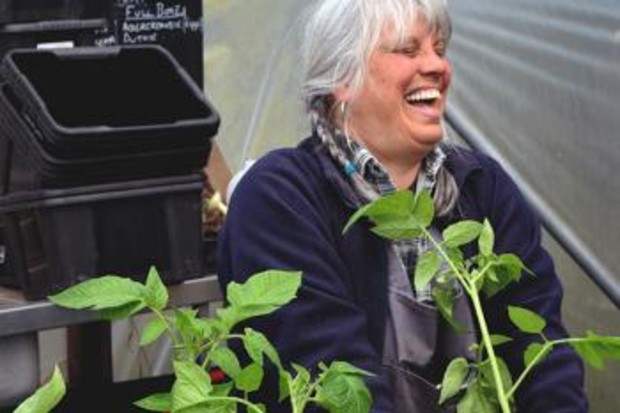 Laugh, breath and relax
The third week in January is thought to be the most depressing of the year. Christmas seems a distant memory, we may have debts from festive overspending, short cold days and failed new year's resolutions which can all lead to low motivation levels.
CS Local Scotland wellbeing network have partnered with -
Charity for Civil Servants have invited Laughter for health founder, Jo Bluett.  Jo will introduce the concept of therapeutic laughter, and offer you some basic principles, along with positive mindset and psychology tools, potentially as a foundation to Laughter For Health workshops
Manda Stretch offers a Taster in Laughter Yoga…. During this short session you will take away some suggestions and tips on how to cope with difficult times. Laughing for no reason is the key to Laughter Yoga . We shall do some laughter exercises, some breathing techniques, and complete with a short relaxation. We can remain seated the whole time and this is suitable for all ages. Everyone can do it!
Following our Laughter Yoga session we will relax with some therapeutic gardening
Fiona Thackery of Trellis

: (improving lives through gardening)- Therapeutic Gardening (also known as 'Social and Therapeutic Gardening') is the use of garden space and/or activities to help people enhance their health and well being. Gardening can be an enjoyable medium through which to promote physical, social and emotional health. Gardening can also offer education and training opportunities, not only in horticulture skills but life skills, literacy and numeracy. In turn these can lead to improvements in confidence, pride, quality of life and self-esteem.
Hopefully this morning of activities will help banish the depression of the late stages of winter and you will learn the wider benefits to your health that happiness brings.
Interested?
Date - Tuesday 19 January 2021
Time - 9:45am to 12:15pm
Online - MS Teams
Get your tickets by registering on Eventbrite
Please register using your departmental email address and ensure you have permission from your line manager to attend.
If you have any questions about the event please email the team
CS Local is also offering "HOPE21" a wellbeing festival on 20 January.